Ontario Presents, in partnership with the Department of Canadian Heritage,  is proud to present our first series of webinars for arts presenters: Your Audience is online – are you?  Presented by TechSoup Canada, the series is designed to help arts presenters build the skills they need to be successful online.
Join us every months in the afternoon (1 pm) or the evening (8 pm) session for a webinar of your choice. There is no cost to participate. All you need is a phone line, computer and a high speed internet connection. Participants may join our virtual classroom by accessing a video stream of the webinar online and the audio feed by teleconference.
All the webinars in this series are aimed at a beginner level to create a friendly, non-intimidating learning environment. The series is customised to presenters' needs and interests and is meant to be interactive. Participants are able to provide input and ask questions by email or survey in advance as well as in real time via chat.
Sign up on Adobe Connect for the entire series or choose to attend the webinars which are most relevant for you.  If you're unable to participate in our live broadcast, you will still be able to access the recorded webinar online.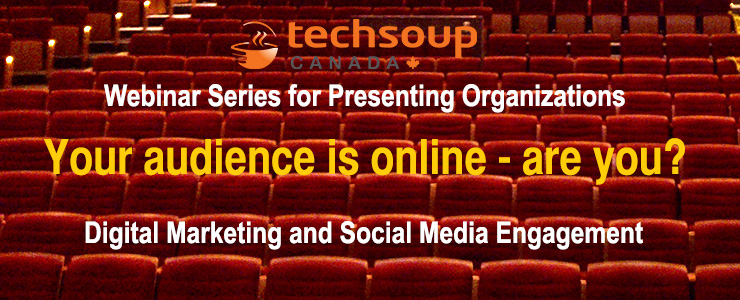 March 20: Part 1-Digital marketing 101: What's it all about? 
Now only available as a "recorded webinar" 
You're busy, and your time is precious - so is it really worth it to maintain a website or tweet on a regular basis? And how do you know where to get started, or where to focus your energy? What are some of the different ways (channels) to connect with people online, including: your website, social media, email, and online ads. Learn how you can use these channels to build stronger relationships with your audience and reach more people.
April 22: Part 2-Digital marketing 101: What you need to know about websites 
Now only available as a "recorded webinar" 
Whether it's fancy and dynamic or nice and simple, your website is the core of all your online activities. Your website provides legitimacy, shares important information with your audience, and links all of the aspects of your online presence together. The webinar covered a number of relevant topics related to websites. Participants learned about the most important things that should be included on the website, effective use of content management systems to keep website easy to maintain, and how to draw people to the site and analyze its traffic.
May 15: Part 3-Digital marketing 101: Being social with social media
Now only available as a "recorded webinar" 
Social media is a great way to promote your performances, but it's also so much more. It provides a way to reach new audiences, engage your community around the performing arts, and build your network. In this webinar participants learned about various social media channels and the ways of using them for optimal engagement, with tips for creating and curating great content to build community online.
May 29: Part 4-Digital marketing 101: Connecting in the inbox with email marketing
Now only available as a "recorded webinar" 
Even as other channels such as social media grow in importance, email marketing (sending emails to large groups of people, typically a subscriber list) is still one of the best ways to directly reach your audience and keep them in the loop with what you're up to. In this webinar we'll discuss:
How to write emails that get opened and read
Tools & tips for sending and measuring your emails
What you need to know about Canada's anti-spam legislation
About Tierney Smith & TechSoup Canada: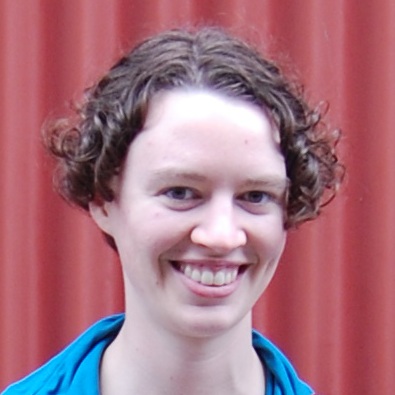 Tierney is the Program Manager at TechSoup Canada. Over the last few years in the nonprofit sector she has not only managed her own organization's online presence, but also created and curated resources and training for other nonprofits to be successful online. Her goal is to build technology capacity in the nonprofit sector and she frequently blogs and speaks at nonprofit webinars and conferences. In her free time, Tierney loves to play ultimate Frisbee, read and eat chocolate.
TechSoup Canada is a program of the Centre for Social Innovation dedicated to empowering charities, nonprofits and libraries with the effective use of technology. We connect nonprofits to donated and discounted software and hardware, and provide online and offline technology learning resources.

Learn more at www.techsoupcanada.ca

If you have any questions regarding the webinar series please contact us.