Announced in 2018, this travel funds initiative is part of our ongoing efforts to support the presentation of work by Indigenous performing artists in Ontario.
OP presenter members can apply for funds to cover the costs of travelling to see Indigenous work.
Adam Moffatt has worked with Ontario Presents to create a list of presentation-ready Indigenous artists currently performing in the province (or nearby). The list is available below and will be updated as new works are identified. Please note: We have included some out-of-province shows for your interest, but are for the most part unable to fund out of province travel (some nearby shows in Manitoba or Quebec may be possible). 
While this listing is publicly available (please feel free to share), the funding program is open to Ontario Presents presenting members only. Funds will cover tickets, accommodation, and a contribution towards travel. To apply, simply complete this form and send it to Ceilidh Wood.
This is an ongoing program with continuous intake until funds are spent.
If you have any questions about this program, please contact Ceilidh.  
Note: This program is on hold during the COVID-19 crisis. We will resume listing shows once gatherings are once again permitted and our industry is able to resume operations. Many of the shows below have been cancelled, but we will keep the listings here until the dates have passed to encourage awareness of the great work of these artists, whether or not they were able to perform.
We encourage you to review OP's Guiding Principles for Presenting Indigenous work for further guidance on this important topic.
June 2020
Nogojiwanong Indigenous Fringe Festival in Peterborough
Postponed to June 2021
Multidisciplinary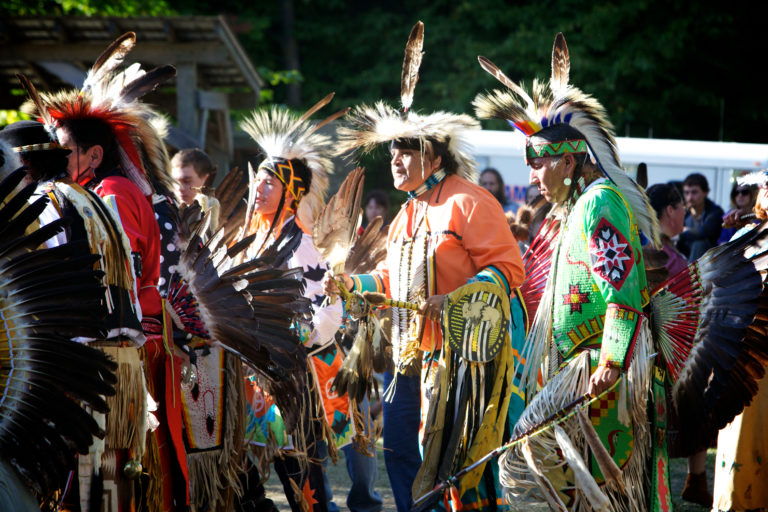 As the newest member of the Canadian Association of Fringe Festivals, the Nogojiwanong Indigenous Fringe Festival (NIFF) is a unique part of an international movement bringing uncurated and uncensored live performance to adventurous audiences. Eight Indigenous performance companies will be chosen by lottery to perform either in the Nozhem First Peoples Performance Space or in the adjacent outdoor space at Gzowski College. The Nogojiwanong Indigenous Fringe Festival will bring performances, teachings, feasts and fun to summer 2020.
Please Note: The Ontario Presents Spring Gathering, for OP members, will take place from June 24th-26th in Peterborough, and will include attendance at some NIFF performances and events. We are unable to provide travel funds for presenters to attend the Spring Gathering.