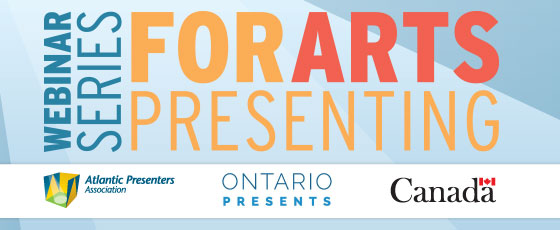 Arts organizations have access to great stories from their staff, venues, and artists. In this webinar, we will share a few ways to build a content calendar that will help multiple users "create once and post everywhere" and have interesting content for on a variety platforms. This webinar will include:
Tools to collect interesting stories from pre-existing content
Best practices for content marketing on blogs, email, Facebook, Twitter, video and Instagram
Examples of storytelling on all above channels from other arts organizations
Tools for scheduling content on multiple platforms like Hootsuite, Sprout Social and IFTTT
Materials
Facilitator: Julie Fossitt with special guest, Patrick Bisson from Alphabet Creative
A passionate advocate for access to arts, culture and heritage for everyone, Julie Fossitt has dedicated her career to marketing and promoting culture in Canada. As the Marketing Manager for Cultural Services at the City of Kingston, Julie not only leads staff to promote more than 50 dance, theatre, comedy, family, and music presentations annually, she works intimately with the community engagement group to promote educational programs for audiences of the Grand Theatre Presents program. Julie is an active part of the tourism marketing network and is currently a member of the Marketing Committees of the Great Waterway and Kingston Accommodation Partners.
In 2016, Julie received her Certificate in Cultural Planning from the University of British Columbia and was awarded the John Hobday Award in Arts Management from the Canada Council for the Arts. You can find out more about Julie's passion for sharing culture with her community, with her family and beyond on Twitter and Instagram @juliefossitt.
Special Guest: Patrick Bisson
Patrick is a Graduate of Algonquin College's Advertising + Digital Marketing Program. He has 10+ years of industry experience working with Agencies, B2B, and Non-profits, with focus on social media, content and digital marketing. Has worked with Julie on Kingston account for 4 years.