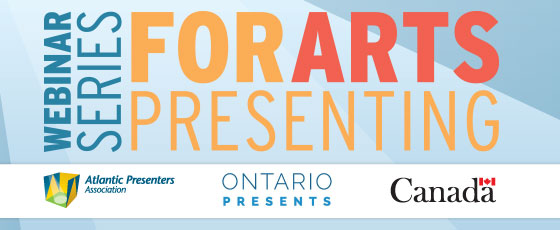 Facebook is still one of the best ways to reach an active arts consumer, with the average age of a Facebook user continuing to rise. In the webinar, we will cover:
Who is on Facebook
How to set up a Facebook page, assign page roles and who should be monitoring visitor posts, comments and messages
Free software to optimize effectiveness of images
Cheat sheet on image sizes
Different types of posts - videos, carousel ads, paid ads, boosted posts, events
Organic vs. paid reach
How to use Facebook insights
Best practices of other arts organizations
Materials
Facilitator: Julie Fossitt with special guest Jordy Yack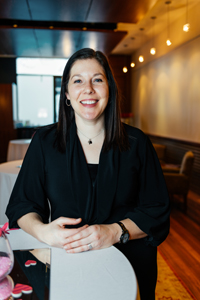 A passionate advocate for access to arts, culture and heritage for everyone, Julie Fossitt has dedicated her career to marketing and promoting culture in Canada. As the Marketing Manager for Cultural Services at the City of Kingston, Julie not only leads staff to promote more than 50 dance, theatre, comedy, family, and music presentations annually, she works intimately with the community engagement group to promote educational programs for audiences of the Grand Theatre Presents program. Julie is an active part of the tourism marketing network and is currently a member of the Marketing Committees of the Great Waterway and Kingston Accommodation Partners.
In 2016, Julie received her Certificate in Cultural Planning from the University of British Columbia and was awarded the John Hobday Award in Arts Management from the Canada Council for the Arts. You can find out more about Julie's passion for sharing culture with her community, with her family and beyond on Twitter and Instagram @juliefossitt.
Jordy Yack
Jordy Yack is the Communications Coordinator at the FirstOntario Performing Arts Centre and handles digital marketing strategy and a myriad of other marketing responsibilities.
When he first arrived at Brock University in 2000, he headed straight to the tiny white house at the south end of campus. Jordy soon became extremely passionate about campus radio, began to host two radio programs and eventually became Music Director of CFBU 103.7fm. 
During the next eight years,a Jordy tackled alt-weeklies Pulse Niagara and View Magazine as Editor-in-Chief and Managing Editor. With the looming threat of print media crashing in the mid-2010s, Jordy modified his skills and jumped head-first into the world of social media. After dabbling in freelance social media marketing, he spent over three years as a Digital Strategist for Dragon's Den sweethearts Balzac's Coffee Roasters. 
In his spare time, he is an avid runner, cyclist, analog list maker and indie rock junkie. As a step-dad, he tries to teach his step-kids the value of listening to an entire album and is always makes time to tell a 'hilarious' dad joke.