Fall Virtual Networking Series Artist Line Up & Registration
We are pleased to present to you our lineup of Artists for the 2023 Fall Virtual Networking Series Artist Pitches! Our team has worked hard to put together an amazing lineup of incredibly talented artists. 
Artists were selected by a jury of industry experts to present a 5-minute pre-recorded virtual Showcase. Artist Pitch Sessions will be screened on Tuesday, October 3rd, Wednesday, October 4th and on Thursday, October 5 @ 10 am & 7:30 pm daily. The same showcase reel will be streamed twice each day so if you can't make it to one be sure to catch the other! The presentations will also be available on our website for on-demand viewing after the event.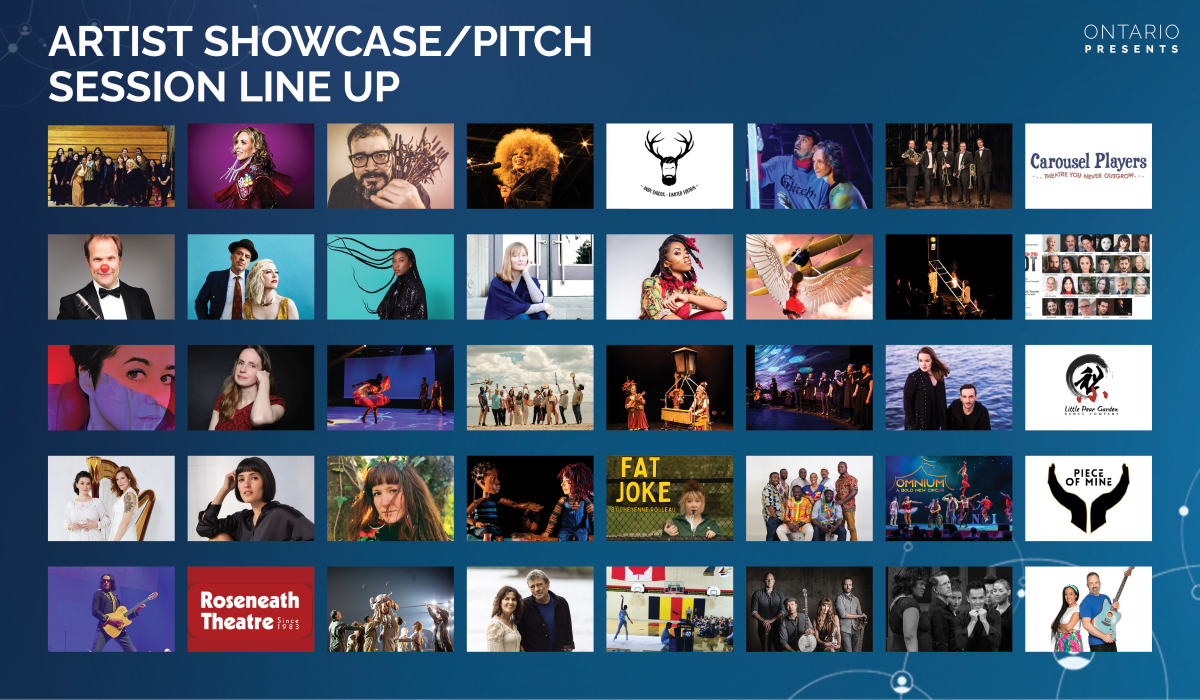 Register for the events via Zoom below: 
Multidisciplinary Showcase/Pitch
Kuné World
Mayumi Lashbrook of Aeris Körper Contemporary Dance
Joanne O'Sullivan
Mimi O'Bonsawin
Buzz Brass
Dust and Soul Dance
Alicia Toner
OKAVANGO African Orchestra
Lighthouse: Maureen Batt & Grej
HogTown Collective
Little Pear Garden Dance
Leah Abramson
JER
KasheDance
Dizzy & Fay
Explore the previously showcased artists!
Ammoye
Christopher Hall & the Comic Quartet
Femmes du Feu Creations
The Fugitives
Sirène et Matelot
Dominique Fils-Aimé
Neworld Theatre
Roland Grant
PIECE OF MINE Arts
RUBBERBAND
Amanda Rheaume 
Marianne Lambert & Valérie Milot
Dynesti
Truth and Illusion
Amir Amiri Ensemble 
Theatre for Young Audiences Showcase/Pitch 
Roseneath Theatre
Bouge de là
Andy Giroux
Factory Theatre
Laurette and Arlette
Motus Theatre
Omnium Circus
The Chimera Project Dance Theatre 
Will and Seeka
Carousel Players
For full details on the Fall Virtual Networking Series, click here.