Wednesday, November 12th, 2014 - 1:00pm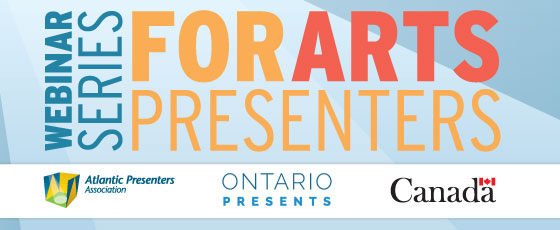 Ontario Presents and the Atlantic Presenters Association are joining forces to present 2014-15 webinar series beginning November 2014. Topics will range from arts data and management, budgeting, sponsorship and more as they apply to the field of performing arts presentation. Ontario Presents and APA gratefully acknowledge the support of Canadian Heritage.
First Webinar: "Making better decisions: The Dos and Don'ts of Research in the Arts"
Webinar Materials (Click to Download)
Session description
This webinar will share essential information and practical examples of the dos and don'ts of conducting audience and marketing research in the arts.
Participants will be guided through a typical arts research project in order to better understand:
The building blocks of an effective and efficient research process
When and how to use surveys, focus groups, customer data analysis and secondary research sources to aid better decision-making
Specifying and recruiting research participants
Learn to avoid common pitfalls in questionnaire design, from using effective rating scales to collecting useful demographic information
Privacy (PIPEDA, CASL) and ethical considerations in marketing research with Canadians.
Using real world scenarios, participants will better understand how they and their organizations can use audience research and data analysis in decision-making, from season planning to effective marketing campaigns, from pricing strategies to patron satisfaction.
Several resources will be shared with webinar participants (click to download above):
Links to key arts research reports
Sample questionnaire design (PDF)
Step-by-step research design methodology
Webinar slides and live broadcast link
About Trainer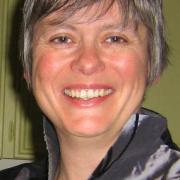 Inga's work thrives on the crossroads of research, strategy and marketing/audience development. With more than 20 years' experience in diverse sectors – from the performing arts, museums and arts services organization to international trade promotion organizations, national membership associations and technology companies – clients benefit from an uncommon breadth of experience and expertise.
With a strong background in advertising and brand management, Inga has most recently focused on consulting in the arts and culture sector, where her work serves to widen appreciation and participation of the Canadian public in the arts.
As the lead investigator for The Value of Presenting: A Study of Performing Arts Presentation in Canada (commissioned by CAPACOA on behalf of the presenting field) she conducted extensive research into the value, benefits and impact of performing arts presentation in communities across Canada. Since 2011, she has led over 35 workshops and presentations with more than 1,500 performing arts sector participants.
Contact Mila or Jennifer for more information.