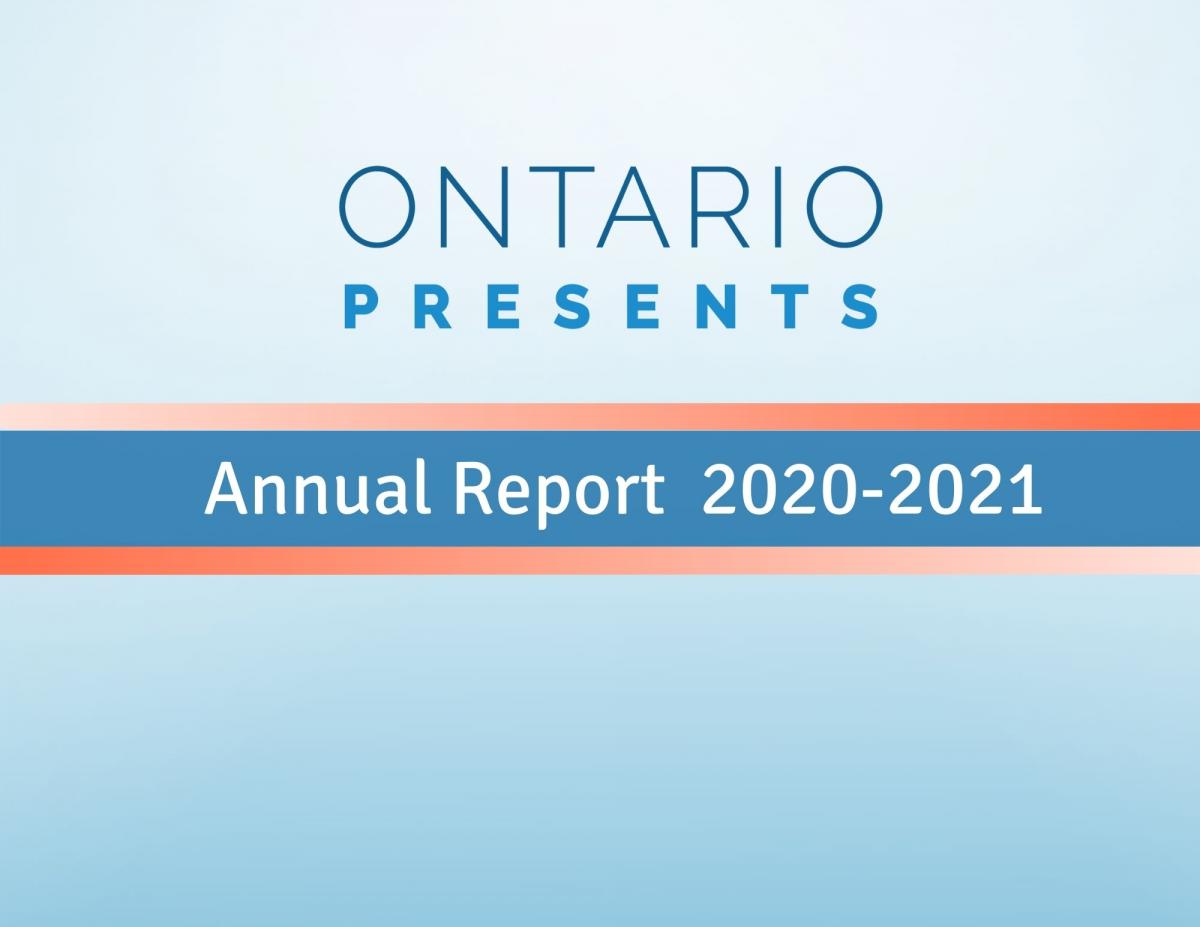 Download the 2020-2021 Annual Report
Download the 2020-2021 Financial Statements
Message from the President
This year's report highlights an organization, its members, and an entire industry undergoing a transformation. The pressure of an extended shutdown of live performances for such a long time has imposed significant burdens on many of our presenting, artist, and agent members.
I am proud of the exceptional support the entire Ontario Presents team under the leadership of Warren Garrett and Judy Harquail has provided to all of us. The ongoing efforts to keep our members engaged and informed through regular network calls, advocacy, communication, and research is matched only by the continuing commitment of our members to support each other and share their experiences. James Lane Allan once said that "Adversity does not build character – it reveals it." After the experience of this past year, I am honoured and humbled to be surrounded by so many people of such high character.
This year also marks an internal transition as our long-time executive director Warren Garrett celebrated his retirement. Warren has been a leader, mentor, and source of wisdom to many of us in Ontario Presents and throughout the presenting world. His legacy can be seen not just in the strength of the Ontario Presents organization he has built but also among all those who he has encouraged and nudged toward their own personal and professional growth. Thankfully, Warren spent much of the last year preparing for this transition and ensured that our excellent staff were ready to take on their new roles and responsibilities and keep Ontario Presents at its high level of professionalism and effectiveness.
I want to thank our board members and staff who have been very busy this year handling a number of challenges and initiatives. Their hard work and commitment to our organization and our network of members has been critical to our ability to weather the challenges we have faced.
In the context of the year we have all experienced, the entire Ontario Presents team has been eager to commit to some reflection on who we are as an organization and how we can personally contribute to improvement. We began an Equity Initiatives Planning Project and related workshops in order to begin the process to develop our capacity to support Indigenous and Racialized identities and leadership in the arts. This is an ongoing commitment for each of us and one that I am confident will be reflected in all the work we do.
This year would have been incalculably worse for us and our members without the level of support received from our funding partners through a number of emergency funding streams and new programs. Even with this lifeline, many of our members have endured a great deal of hardship. Still, they continue to do exceptional work in engaging with their audiences and their communities to be ready for when live performances begin once again. The spirit of collaboration and shared purpose we've seen this past year is inspiring and can give us hope for an exciting return to doing the work we love with a new perspective and a renewed commitment.
Glenn Brown
Board President, Ontario Presents
Theatre Manager,
Sanderson Centre for the Performing Arts, 
Brantford