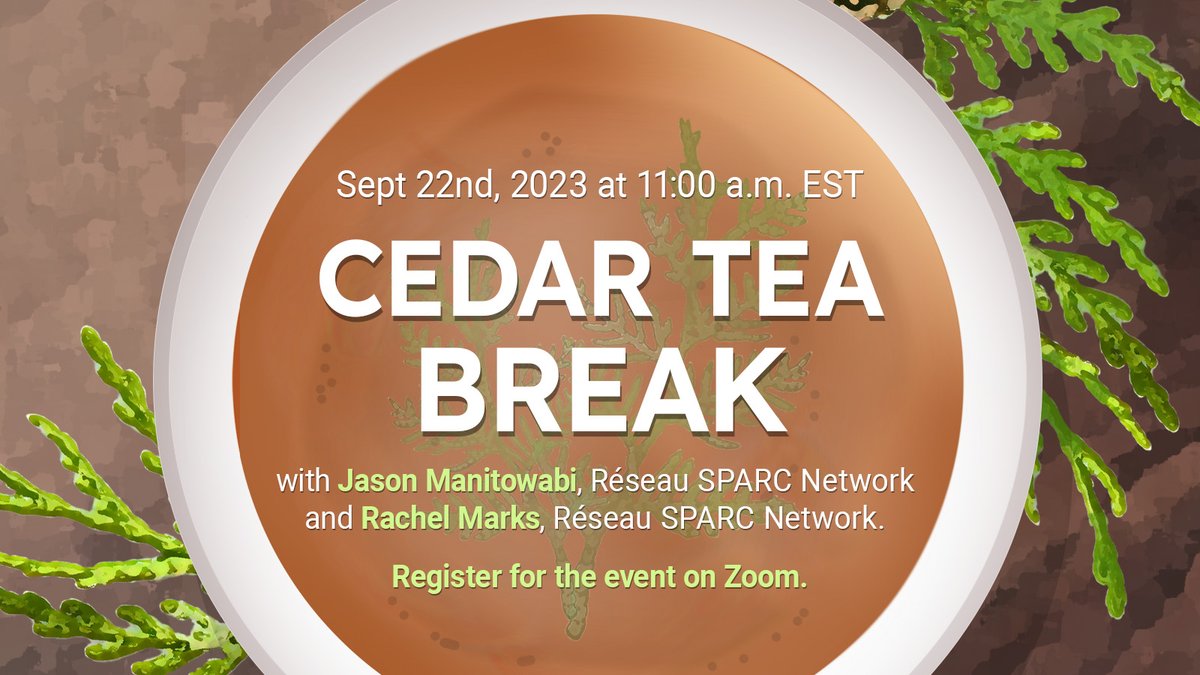 After a brief hiatus over the summer, we are excited to have Jason Manitowabi and Rachel Marks from Réseau SPARC Network join us for the first Cedar Tea Break of the fall season!
Cedar Tea Break is a great opportunity for members of the performing arts sector to join with a local to regional Indigenous Leader and Presenter/Arts Administrator team to ask questions, discuss realities, and learn more about how you can grow relationships with Indigenous Neighbours.
The recording for this month's Cedar Tea Break will be made available on the OP YouTube channel shortly after the event. We look forward to grabbing tea and sharing stories with you soon!
Date: Friday, September 22nd, 2023 at 11:00 a.m.
Register for the event: Zoom link for Cedar Tea Break