Our exciting lineup of Agent and Artist Pitch events is now available to explore!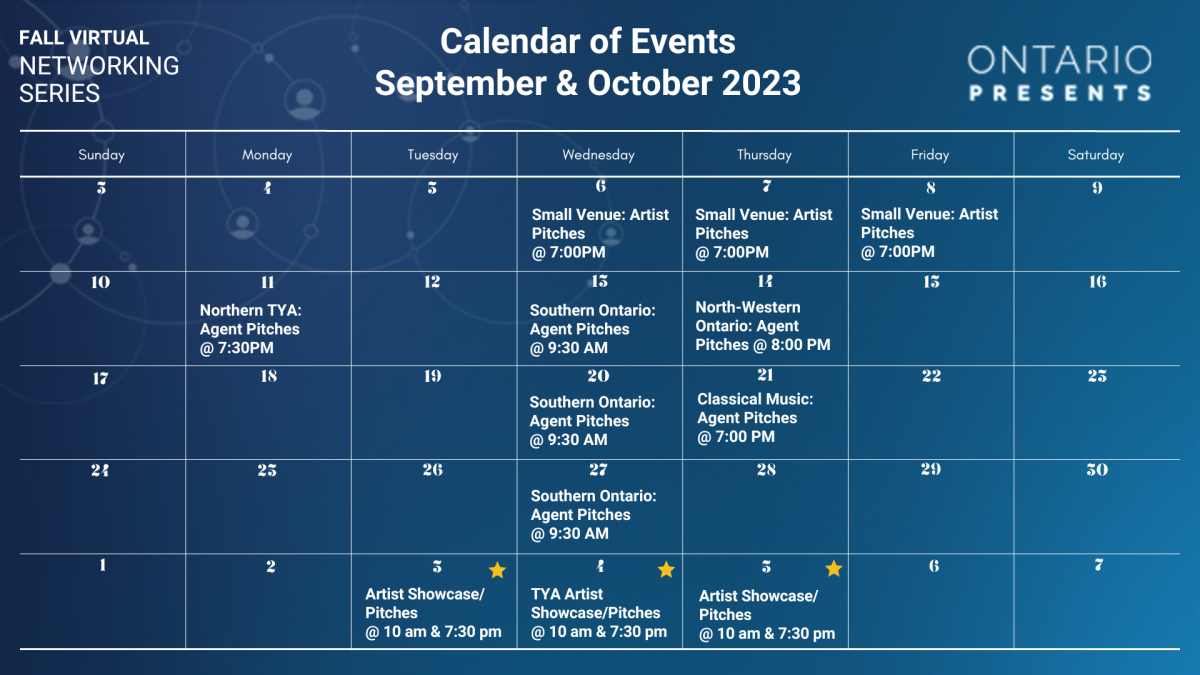 The Fall Virtual Networking Series begins with CPN Small Venue Artist Pitches from September 6-8, 2023 followed by several Agent Pitch Sessions taking place from September 11th to 27th, 2023. 
Artist Video Showcase/Pitches will take place on Tuesday, October 3rd, Wednesday, October 4th and Thursday, October 5th, 2023. Videos will be screened @ 10 am & 7:30 pm daily.
Download the PDF of the Schedule here. 
For full details on the Fall Virtual Networking Series, click here.