- by Julie Fossitt, Marketing Manager, Cultural Services, City of Kingston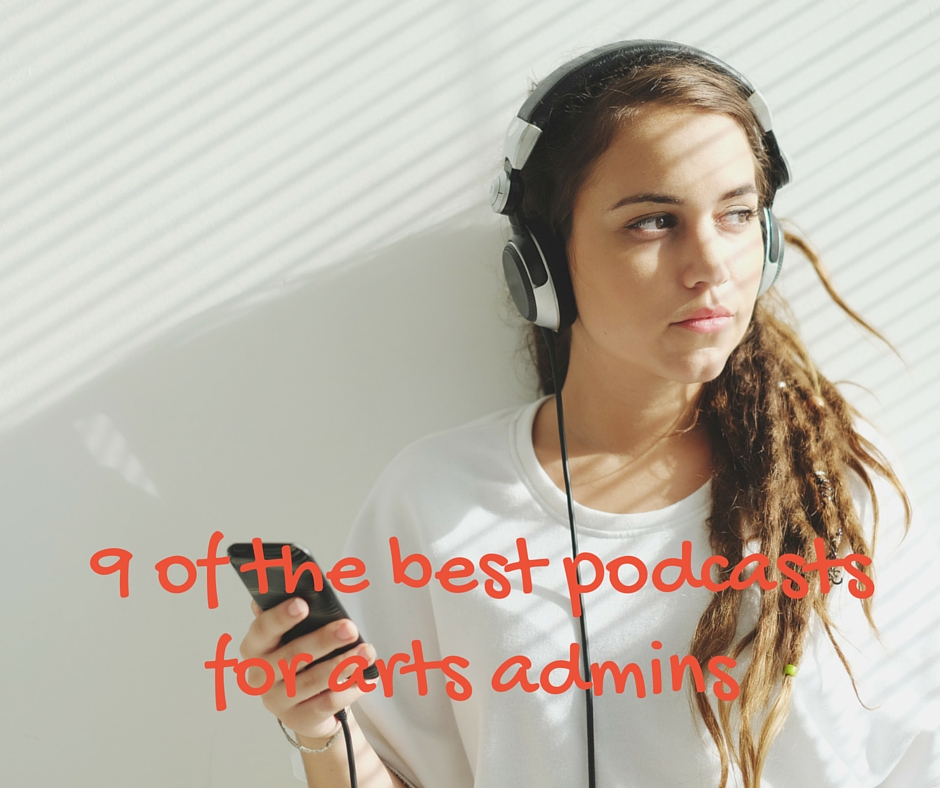 This past winter I trained for a half marathon. I am a slow runner, which means hours every week by myself, often running in the dark of the early morning. Through Podcast Playlist on CBC Radio, I discovered the entertainment of podcasts! Free to download, with thousands of selections, I logged kilometres listening to Serial, The Splendid Table and Someone Knows Something.
I have expanded my menu to include my favourite food and crime-themes podcasts, as well as a number of work-related casts. Here are my top picks for arts administrators that are not only great for sparking ideas, but are also just fun to listen to. Keep in my all of these podcasters also have great websites that you can easily visit without having to download the podcast itself.
If you don't know how to download and listen to free podcasts, check out this great how-to blog from Digital Trends. 
Polish up on your writing
Marketers in particular must be able to write a strong Facebook post, proposal, playbill copy or any other host of applications of the English language. I recommend Grammar Girl's podcast. Each episode is less than 20 minutes and tackles very common mistakes in a funny and the host, Mignon Fogerty, does a great job explaining the difference between 'affect' and 'effect', how to use quotation marks, and when to use 'lit' or 'lighted'. Talk about an 'effective' use of 15 minutes (see how I did that?)
For word nerds, Merriam Webster's Word of the Day, this 2:40 daily podcasts explores just one word. It's an easy way to build for your vocabulary and exercise your mental muscles As I am writing this,  the word of the today is 'flounder', so I will try not to take that as a sign…
The art of the story
The arts are filled with wonderful stories, but it is hard to figure out how to share those stories. Why not get inspired by some of the best arts podcasts on the web that also do a great job storytelling? 
I really enjoy the National Arts Centre's NACOcast hosted by Nicholas Atkinson. Full disclosure that Nick used to teach me trombone lessons, and his kind demeanour, passion for music and British accent makes for a fabulous host. These are hosted about once a month, and well worth listening to. 
American Theatre Wing does a great job pulling back the curtain to reveal what happens backstage and throughout the creative process. They have an interesting video series  They haven't released any new podcast episodes in a few years, but the ones that have archived are high quality and worth a listen.
The Moth is true storytelling at its finest. This project has been in existence since 1997, and their website contains true stories from everyday people in the form of videos, audio files and in print. You can download their mobile app to be able to share stories with others and save your favourites. The mobile app will cost you $1.39 to download or you can access the podcast for free. 
Just for marketers
I have been a fan of the Americans for the Arts NAMPradio project since its inception in 2009. They have some of the top arts marketers in the U.S. as guests on the show, and topics like "The Curated Arts Experience", "Online Ticketing  Experience" and "Learning Before you Attend", these people speak my language. 
John Jantsch is a small business marketing guru, and I have read a few of his books from the Duct Tape Marketing series. They make sense for arts organizations, as many of us have limited human and financial resources. The Duct Tape Marketing website has a great blog and free e-book downloads too. 
Making sense of the digital world
I have found a lot of digital / technology podcasts that are either poorly recorded and edited, or so dry that I find myself planning my grocery list instead of listening. I have been listening to CBC Radio's Spark for many years, and their podcast is a great way to keep with the changing trends in technology from a Canadian perspective. I also find the host, Nora Young, keeps things light and casual, so it makes for a really interesting program. 
Canadian Scott Stratten has built a strong brand under the UnMarketing name. He doesn't update his blog too often, but I highly recommend his books "UnMarketing" and "QR Codes Kill Kittens". He records the aptly names "UnPodcast" with Alyson Kramer, and is often downright silly, but still super informative. 
It's free, so give it a try! And let me know what podcasts I have missed that would be worth sharing with other arts administrators.
About Julie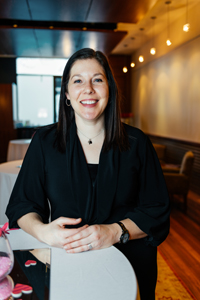 Julie Fossitt is the Marketing Manager for Cultural Services at the City of Kingston. The core services for this portfolio include targeted marketing, product development and pricing, partnerships,     cultural tourism and the measurement of cultural participation. You can connect with her on Linked In, Twitter or Instagram.