Ontario Presents and its member presenting organizations recognize the importance of presenting Indigenous artists, stories and culture as part of their presenting practice. As we continue to encourage the respectful presentation of Indigenous art, we will be featuring an Indigenous artist each month in our e-newsletter and blog. Our sincere thanks to Denise Bolduc for conceiving of and continuing to support this Spotlight Series. Spotlights are developed with the artist, and are intended simply to share the artist's work and foster greater awareness and understanding of the strength and diversity of Indigenous art available in Ontario and beyond.
This month we spoke with artist-choreographer Tanya Lukin Linklater.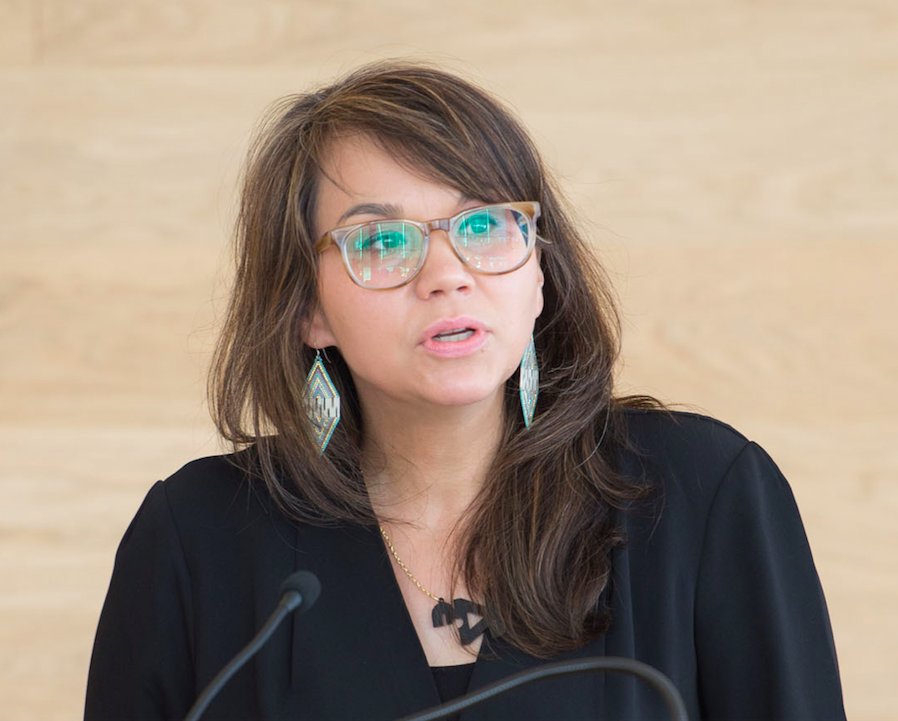 To start off, can you tell us a bit about yourself and your artistic practice?
As a contemporary artist presenting performances and installing video, text and other works in museums and galleries in Canada, the United States, and abroad, my work investigates histories and the body. I am also compelled by the complex relationships between Indigenous peoples and museums. I often collaborate with dancers, artists, poets and architects. My homelands include the Kodiak archipelago in southwestern Alaska, specifically the Native Villages of Afognak and Port Lions, but I've been based in Nbisiing Anishnabek territory in Northern Ontario for over a decade and previous to that I was based in Treaty 6 (Edmonton) for nine years.
You have a very multidisciplinary practice (e.g. dance, video projection, poetry), how did those different threads develop?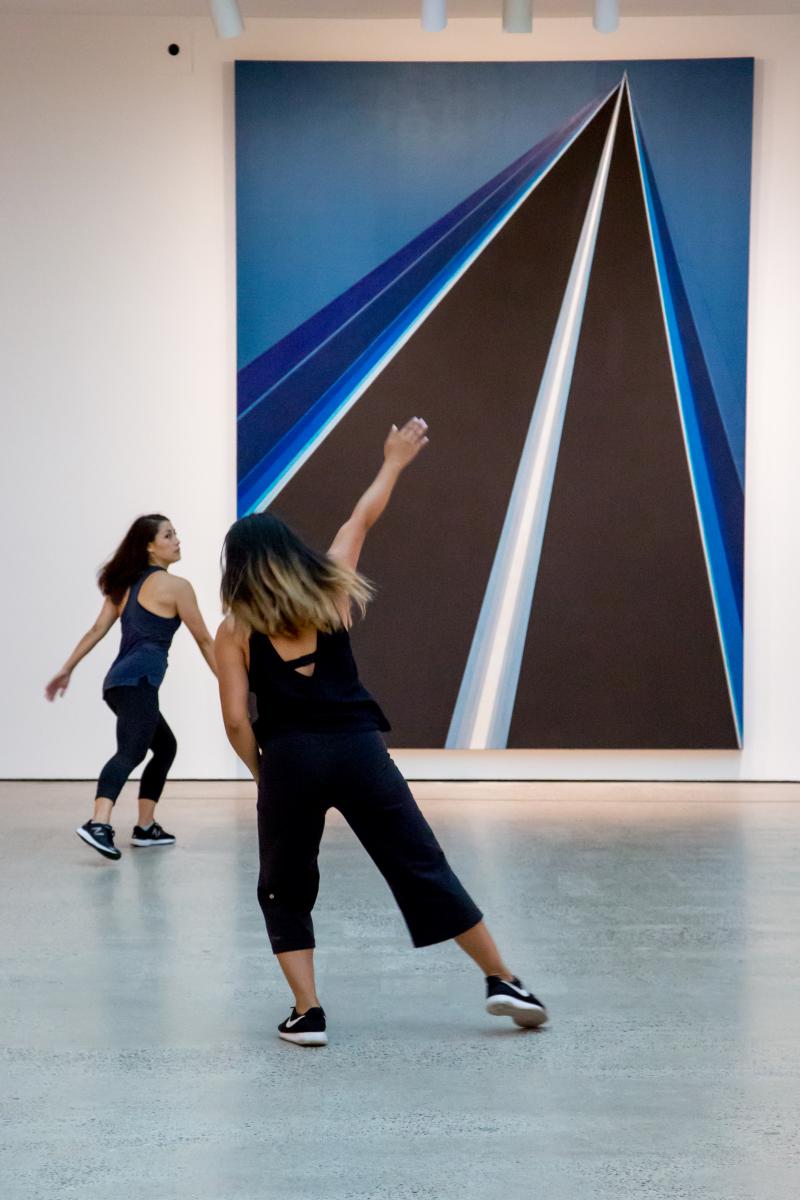 While I have trained in theatre, dance, and writing at university, The Banff Centre, the Centre for Indigenous Theatre (Toronto) and elsewhere, I never went to art school. Most people recognize my work as dance-based, and my practice is certainly concerned with the body. I consider dance to be a space of open contemplation, unscripted, a potentiality. I allow my practice to be uncontained, to ask questions. While I am interested in materiality or form, I am not concerned with genre.
You've described "that which sustains us" as a conceptual through-line in your work, can you expand a bit on what that means to you?
That which sustains as an idea centres on the felt structures that Indigenous peoples had in place prior to the active dismantling of our families, ways of knowing, and being by U.S. and Canadian policy and practice (Indian Residential Schools is one example). Indigenous forms of health, education, and law sustained us for millennia. We are working to put ourselves back together again after persisting amidst the violence of colonization which is ongoing.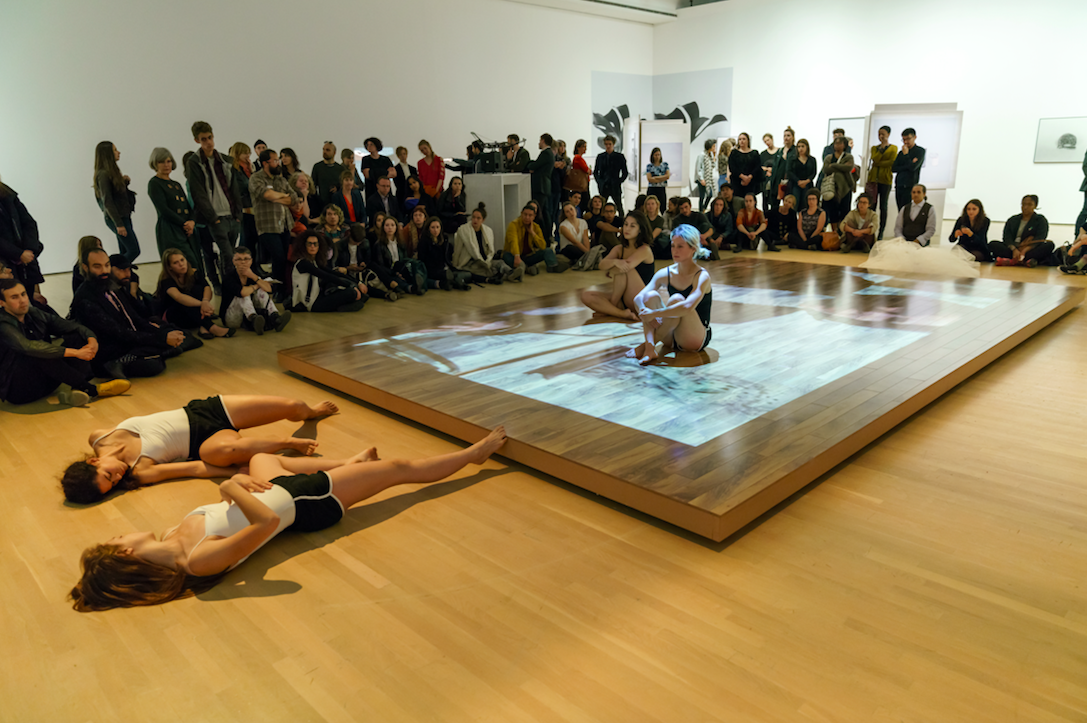 I understand that you're currently pursuing a PhD in cultural studies, can you talk a bit about your research focus?
Doctoral students in Cultural Studies at Queen's University have the option to undertake research creation. My thesis will consist of the development of three performances in relation to cultural belongings (or "artefacts") in museum collections as well as creative and critical writing that I am producing in parallel to the performances.
What's next for you? Any upcoming projects that you'd like to share about? 
I am working on a series of commissions in performance, sculpture and video for the San Francisco Museum of Modern Art's exhibition, Soft Power (opening October, 2019), …and other such stories, the Chicago Architecture Biennial 2019 (opening September, 2019) and a couple of other projects in 2020 that haven't been announced yet.
How can people find out more or get in touch?
Thank you to Tanya for sharing with us!
Photos (top to bottom): 
Photo 1 courtesy of Tanya Lukin Linklater
Photo 2:
Sun Force, 2017
Performance documentation courtesy of the artist and Art Gallery of Ontario
Tanya Lukin Linklater 
Photo 3:
He was a poet and he taught us how to react and to become this poetry, 2016
Performance documentation courtesy of the artist
Tanya Lukin Linklater
Photo credit: Guy LHeureux