Ontario Presents and its member presenting organizations recognize the importance of presenting Indigenous artists, stories and culture as part of their presenting practice. As we continue to encourage the respectful presentation of Indigenous art, we will be featuring an Indigenous artist each month in our e-newsletter and blog. Our sincere thanks to Denise Bolduc for conceiving of and continuing to support this Spotlight Series. Spotlights are developed with the artist, and are intended simply to share the artist's work and foster greater awareness and understanding of the strength and diversity of Indigenous art available in Ontario and beyond.
This month we spoke with award-winning rock band The Ollivanders…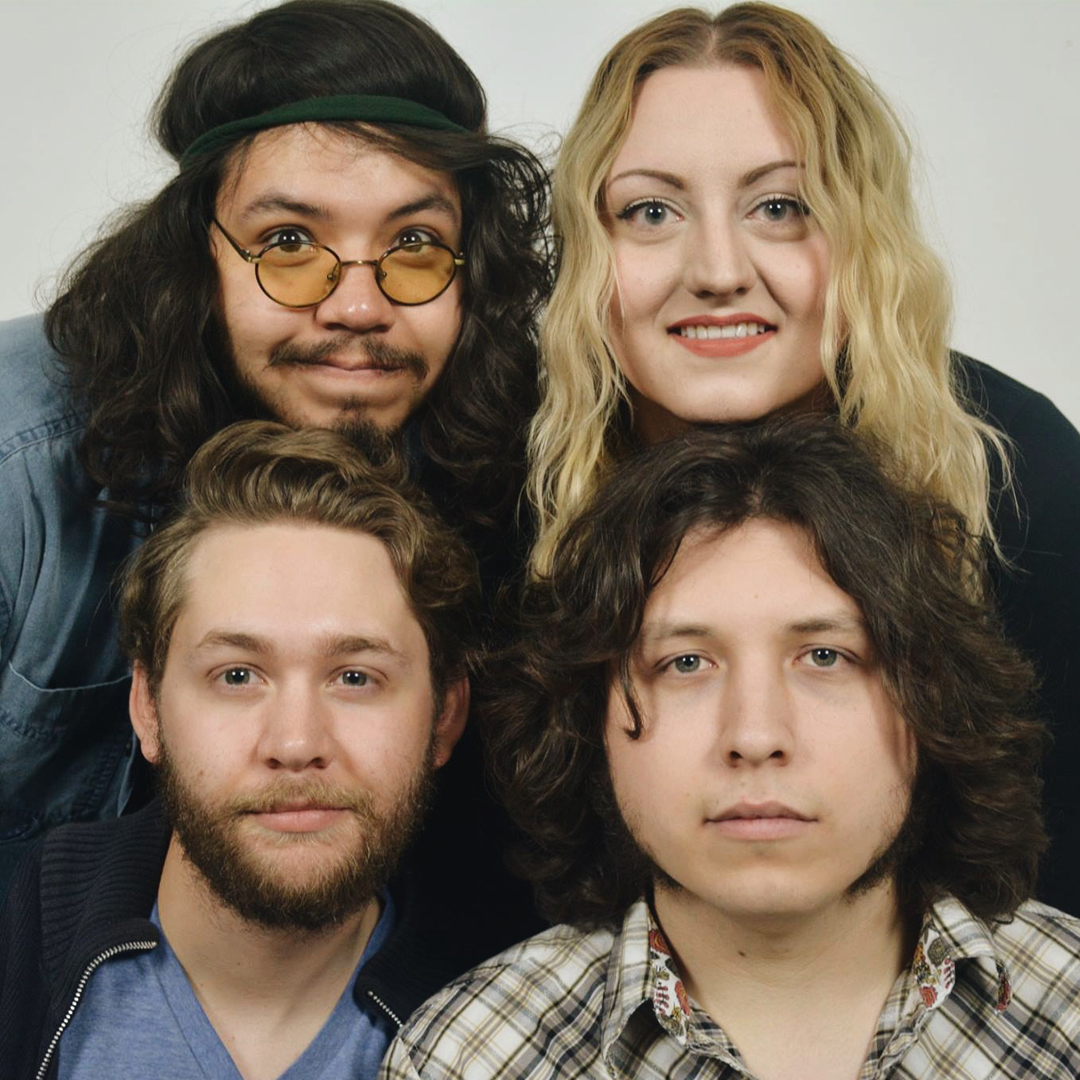 Can you tell us a bit about yourselves and your music?
The Ollivanders is made up by Martin Isaacs (lead vocals, lead guitar), Roxanne Rendle (lead vocals, rhythm guitar), Ryan Mickeloff (drums) and Ryan Johnson (bass guitar). Martin Isaacs and Ryan Johnson are Indigenous and come from the Six Nations reserve. Ryan Mickeloff is from the neighbouring town of Caledonia. Roxanne is from England.
Each of us have carved out our own individual musical tastes but they all revolve around a central theme. That theme is real music played by real musicians who aren't afraid to let the music speak for themselves. Our music has a classic underlying sound with raw energy driven from a back-to-basics three instrument set (bass, guitar, drums).
I understand that three of the bandmates started out jamming together in high school. How did all four of you all come together as a band and decide  to pursue music professionally?
It really started out when Ryan Johnson, and Martin Isaacs were in elementary school. There seemed to be a wave of kids getting into music at that age and there was a revival of 60s and 70s rock music. It inspired us to form a group and take music lessons from a place in Caledonia called Caledonia Music Centre. Our original drummer left after our grade 8 graduation and we were in need of a new drummer. Thankfully, the Caledonia Music Centre had an annual "band camp" where they would group up some of their students and hold recitals. That's when Ryan Mickeloff entered the scene.
We had some other members who came and went throughout high school but the core three of us, Ryan Mickeloff, Martin Isaacs and Ryan Johnson, went on and recorded a new album and played local shows, and some far.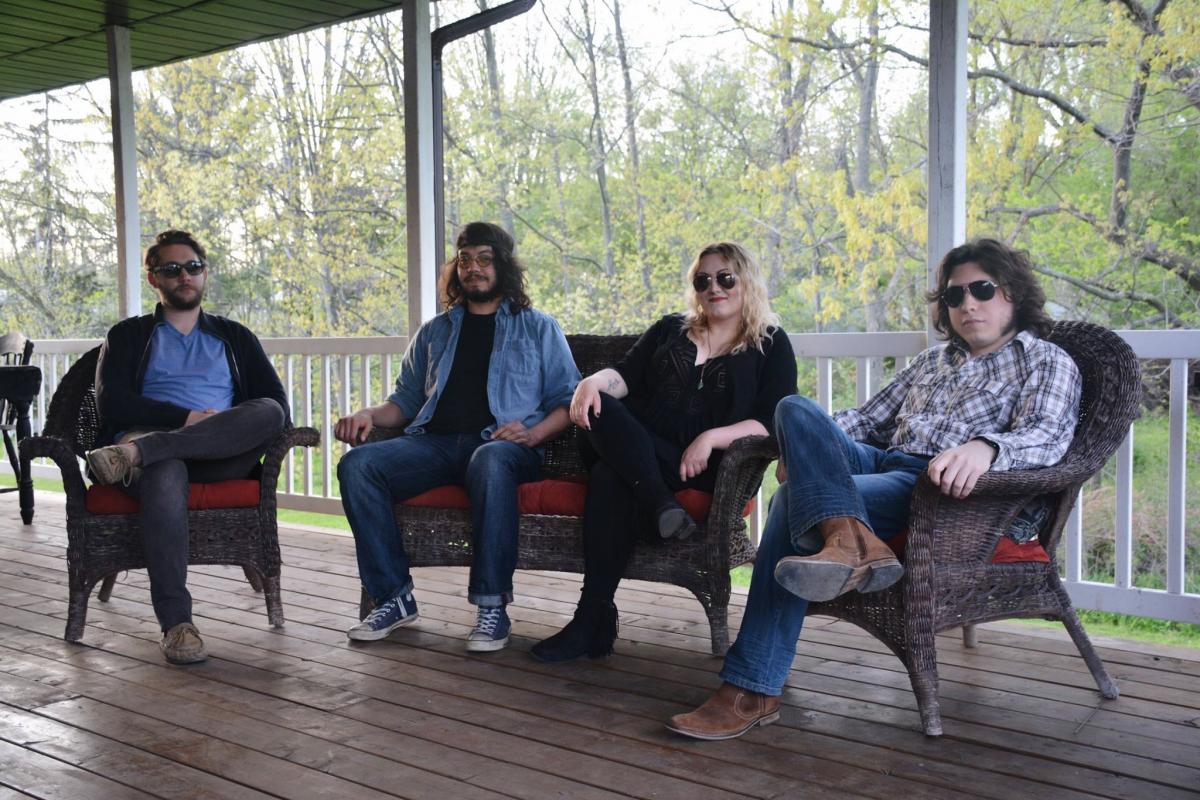 It wasn't until years later when we were out of college that Roxanne Rendle became a hit in our band. She was a singer and guitarists and we invited her to play a song with us at one of our shows in Hamilton. The crowd loved her, and we knew she was something special. She's been in the band ever since.
In an interview for the Two Row Times, your album producer (for the 2016 album Two Suns) Rob Lamothe said he loves there is a complicated story behind each of your songs. Could you share a favourite story from a past song, or one that has inspired your music recently?
Our songs have gone through many phases over the years and it'd been fun to watch them evolve. They have always been a collaborative process and even more so now that Roxanne has entered our band. She has provided new perspective and lyrics to some of our old songs and our new. Our songs come in as pliable dough in one form or another. Whoever started a song on their own time then brings it to practice where we work at it until we think it's gone somewhere new and exciting.
Our music is inspired by all things throughout our lives and changes from day to day. It's about people we care about. Places we've been. And sometimes politics, like always, finds its way into art. It's a way to tell your story without the embarrassment that is usually accompanied by revealing your layers to others.
What's next for you? Any upcoming projects that you would like to share?
We are currently in the process of writing some new songs to create a new album. This will be the first album that Roxanne will be singing with us. Our writing process is long but it is producing great results and we can't wait for people to hear the next generation of The Ollivanders music. You can already hear some of these new songs on our live sets as we test the waters and see how audiences react.
Where can people connect with you or get in touch?
You can find The Ollivanders on Instagram, Facebook and Twitter. You can listen to our original NAMA award winning album, Two Suns, on Apple Music and Spotify or purchase it on iTunes and Band Camp. On Band Camp you can also find an EP we recorded of newer material.
Thank you to Ryan and the band for sharing with us!
Photo 1 Nada Bunjevac
Photo 2 by Tim Johnson