Ontario Presents and its member presenting organizations recognize the importance of presenting Indigenous artists, stories and culture as part of their presenting practice. As we continue to encourage the respectful presentation of Indigenous art, we will be featuring an Indigenous artist each month in our e-newsletter and blog. Our sincere thanks to Denise Bolduc for conceiving of and continuing to support this Spotlight Series. Spotlights are developed with the artist, and are intended simply to share the artist's work and foster greater awareness and understanding of the strength and diversity of Indigenous art available in Ontario and beyond.
This month we spoke with multi-artist and Executive Director of the Aboriginal Curatorial Collective, Clayton Windatt.
Clayton Windatt is a Métis non–binary multi-artist living and working in Sturgeon Falls, Ontario. With an extensive history working in Artist-Run Culture and Community Arts, Clayton now works as Executive Director of the Aboriginal Curatorial Collective. Clayton works in all areas of the arts especially in/with community, design, communications, curation, performance, theatre, technology, consulting, and as an active writer, filmmaker and visual-media artist.
To get us started, can you tell us a bit about yourself and your artistic practice?
My name is Clayton Windatt and I am a Métis non–binary multi-artist living and working in Sturgeon Falls, Ontario. I am a graduate of Nipissing University and Canadore College with an extensive history working in artist-run culture and community arts and I am currently the Executive Director of the Aboriginal Curatorial Collective (ACC-CCA).
In my role at ACC-CCA and through my own activism, I work with arts organizations on national and global issues most often relating to social justice and major institutional frameworks. I currently maintain contracts with several colleges and universities and as a writer and columnist for various newspapers and magazines.
I am also an active film director with works featured in festivals such as ImagineNative and the Toronto International Film Festival. I am a playwright with several works which I have self-produced. I am heavily involved in my regional theatre scene as one of the founding members of the ON THE EDGE Fringe Festival and a current adjudicator for Theatre Ontario's PTTP program. I work in/with community, design, communications, curation, performance, theatre, technology, consulting, and as a very active writer, filmmaker and visual-media artist.
As you can see, I wear many hats working in all areas of the arts, over the past 10 years I have worked with hundreds of arts organizations aiding organizational development. This includes volunteering with Business for the Arts as a mentor over the past 3 years facilitating development and new frameworks within marketing strategies and governance models working directly with more than 100 arts organizations across Canada.
You're currently the Executive Director of the Aboriginal Curatorial Collective, which has quite an extensive mandate to support Indigenous artists,curators, and arts professionals. With such a large mandate and so many potential areas to work on, what are you currently focusing on in this role?
At the ACC-CCA we focus heavily in a top-down way when dealing with various governments and through a more grassroots methodology when working with our own membership or peers. This is because we function as an intermediary between many peoples and ways of working and thinking. The ACC-CCA was formed as a response to systemic barriers that Indigenous Curators faced when attempting to represent Indigenous art and culture within arts institutions. We work on behalf of Indigenous curators and to an extent, the artists that the curators represent.
My role as the ED of the ACC-CCA brings my to the front-line of engagement with many major arts institutions and governments where I make active effort to get my foot in the door. My goal is to establish discussions on how things can improve and how it is in everyone's interest for these improvements to occur. I also engage with many members of the organization through committees, staff, my board and various working professionals to ensure that when I push for change; it represents the changes that many peoples want to see happen. Essentially I am an advocate for all parties even when I am working to make changes within an institution; I am working to help that space to be healthier for all.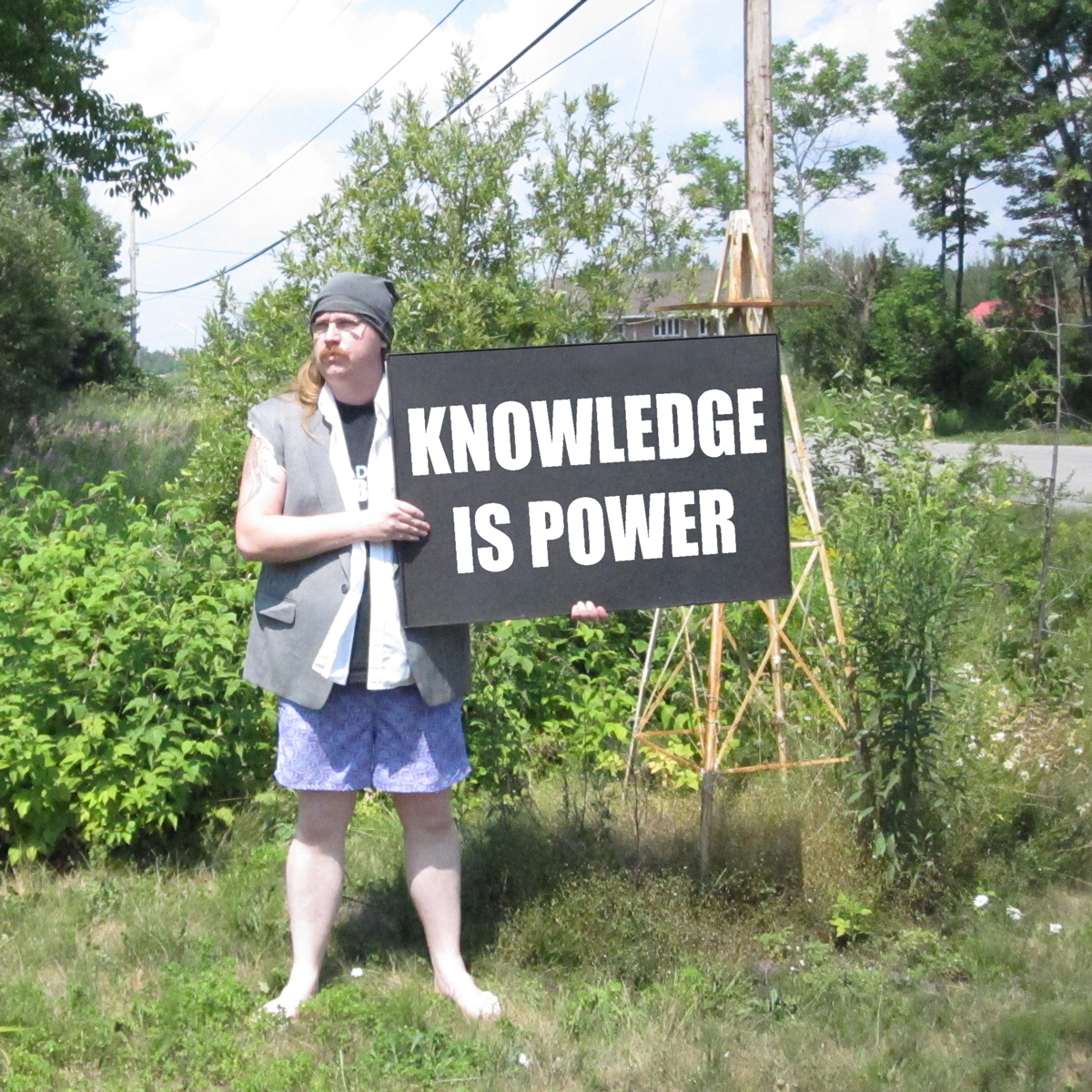 You have worked quite extensively in community-engaged arts projects. Can you talk a bit about what community engagement looks like to you?
Community engagement takes on many forms and I believe that it is absolutely essential to provide a clear context of intent and actions whenever any engagements occur. I have worked within community theatre which for some people is saying "not" professional theatre, while for others it means the place where people come together to produce theatre through their own localized methodology.
I have worked in community arts where professional standards are exceptionally high, at time even higher than most gallery expectations when it comes to oversight, skill-level and documentation of process. In my own practice as a community-engaged artists I define this as leading a project that brings community into the process. The community influences the outcomes but I retain control as it is inevitably my own artwork that people help me to create. I define this not to create rigid frameworks that people must follow but instead to establish my intent clearly and ensure it is understood by those involved.
I do not believe that anyone can define community or community arts in a way that will share meaning between all people. This is why I make definitions, not for everyone, just for my own work as a tool for communications. For me community engagement looks like a groups of people that share relationship together, they are more than people that live in a region, they know each other and want to create, celebrate and share with one another. 
For me, "community" is a bond between people and community engagement is engaging in that bond for a dedicated purpose.
What's next for you? Any upcoming projects that you would like to share?
There are many film projects that I am working on as well as many writing projects which I would love to share but cannot until they are further along. 
I have been working with the Proscenium Club on a few productions launching this year helping them as a tour producer and multi-artist working behind the scenes. They have a new production called "Barefoot on the Moon" which is celebrating the 50th anniversary of the moon landing hoax which took place in Sudbury, Ontario.
The work is a dark comedy set in a region close to where I live. My father always told me while growing up that the moon landing was staged in Sudbury Ontario. I have been tasked with making a (relatively) to scale replica of the 1969 lunar lander that was part of the Apollo 11 mission.  I am very excited to work on such a fun project engaging something that has both local and historical relevance for me.
In North Bay, Ontario, the ON THE EDGE Fringe Festival just launched their first winter theatre festival called "Sun Dog Theatre Festival" taking place in late March. I am producing a community-engaged performance piece called "THE SPACE BETWEEN US" which will be travelling to Durham, Ontario for the Fabulous Festival of Fringe Film later this summer.
The work is a further exploration of relationships between peoples making no effort to represent anyone specific but dealing with large-scale issues that affect me directly. As an arts service representative that has worked across the entire country, you can imagine that the content will be punchy and follow a dark-comedy narrative which I feel tragically is unavoidable for me to perpetuate.  
Where can people connect with you or get in touch?
FACEBOOK is always the best place to reach me fast. I check my messages daily and it doesn't lock you into engaging me formally through the ACC-CCA as we now have 5 full-time staff and many areas of operations are now the responsibility of the other amazing people the work there. IF you want to talk theatre, arts or advocacy; I want to hear from you on Facebook. Send me a message, let's be friends. :) 
Thanks to Clayton for sharing with us!