Ontario Presents and its member presenting organizations recognize the importance of presenting Indigenous artists, stories and culture as part of their presenting practice. As we continue to encourage the respectful presentation of Indigenous art, we will be featuring an Indigenous artist each month in our e-newsletter and blog. Our sincere thanks to Denise Bolduc for conceiving of and continuing to support this Spotlight Series.
Spotlights are developed with the artist, and are intended simply to share the artist's work and foster greater awareness and understanding of the strength and diversity of Indigenous art available in Ontario and beyond.
This month we sat down with interdisciplinary artist Aria Evans.

To start off, can you tell us a bit about yourself and your artistic practice?
I am an interdisciplinary artist based in Toronto. I work in contemporary dance theatre, choreography and I am also a filmmaker. My choreographic work is inspired by social and political subject matter. I like to tackle challenging and relevant current affairs and concepts that are relevant to the time in which we live. I do this because I believe if we create the opportunity for self-reflection and promote challenging conversations through the arts, these discussions will filter into society and have the potential to make our world a more unified place. I try to draw on what is essential about the human experience and present situations that can sometimes divide us, but I believe bring us together.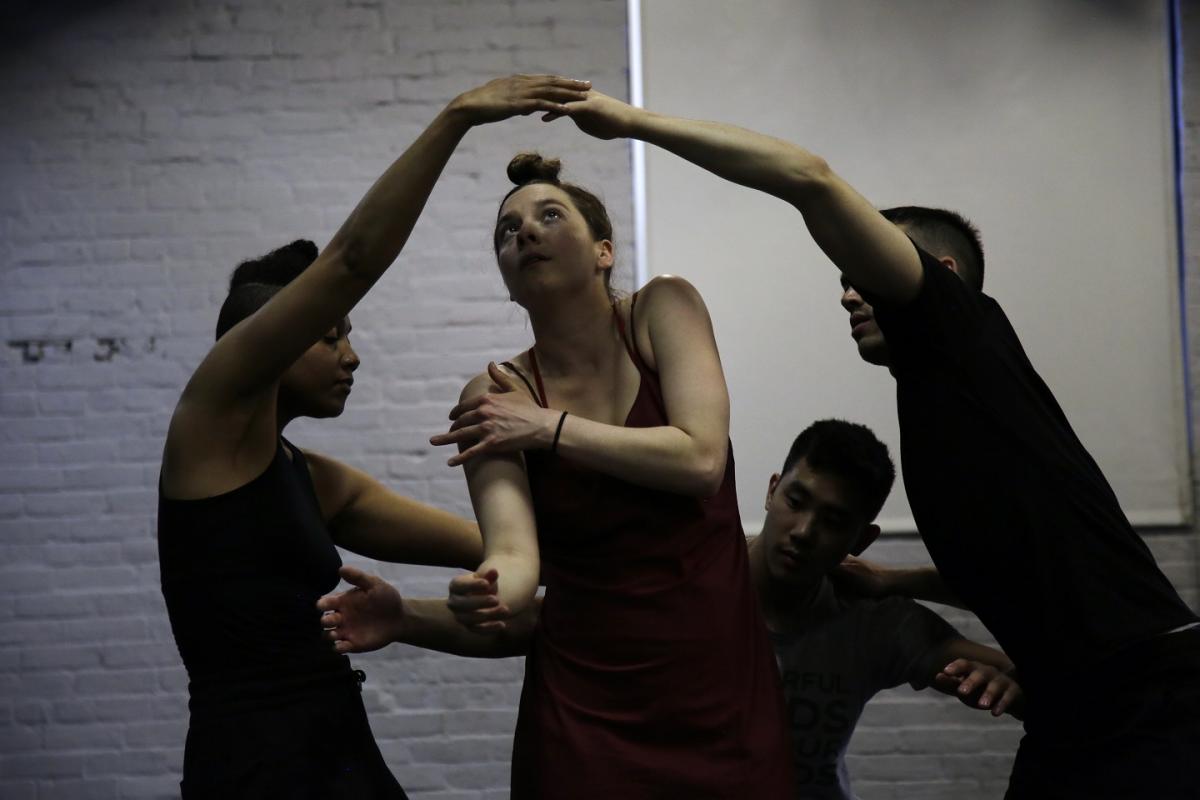 You work in and studied both film and dance- how do your two hats as a dance artist and videographer interact? Is it difficult to balance the two or do they inform each other?
My film work started off as a way to make ends meet and slowly became integrated into my dance practice. Looking at the film work I do for myself and where my choreographic interests lie, there is a draw to intimacy that I recognize in both forms. As someone who considers herself to be an interdisciplinary artist, I am also interested in how different art forms can come together and interact with one another to tell stories. Having an understanding of both dance and film, my personal path to integrating more then one art form in my productions was intuitive. I also believe that in a world that is so fast paced and media driven, audiences are comfortable with and even seeking multi-layered works to look at and engage with. I integrate many disciplines into my works so that people with different interests can have different entry points.
What was the inspiration behind the name of your dance company – The Go To Company?
When I was around 6 years old I wanted to run a café where people could go to get coffee, croissants, rice and soy sauce. It was going to be called The Go To Café, so when I needed a company name for my first production in 2015, this memory came to mind and I wanted to honor my childhood dream and morph it into my present-day dream, thus The Go To Company was born.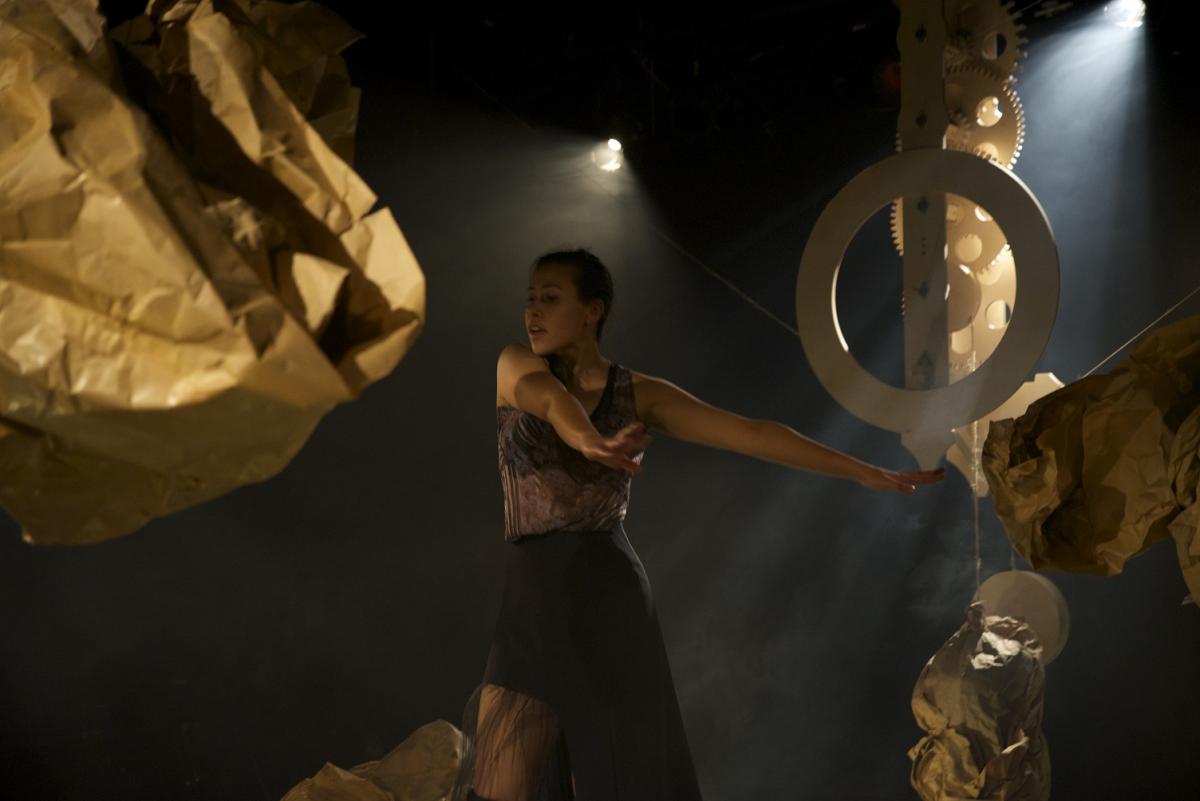 In a previous interview you said that you believe, "Art is a way to have challenging conversations and allow people to question their role in the world. Art is a way to build allies and compassion." Can you speak to the ways in which this philosophy influences your approach to your work?
I have always worked from a collaborative point of view, asking the people I bring into a creative process to share parts of themselves in the work. I strive to promote my collaborators to feel agency in what we create together. For me, the work is always process driven and is very much influenced by the people I am working with. As someone who is mixed-race (Mi'kmaq, Black, settler heritage), a personal mandate of mine is to bring people together in deep and meaningful ways and find how we can reach through differences to unearth where our experiences intersect.
You are clearly very busy and have already achieved so much – do you have any further goals that you would really like to achieve or projects you would particularly like to be a part of?
Most of my work has been presented in Toronto, I would love to take my work on the road and tour. Travelling and cultural exchange is something that I value. A dream of mine has always been to experience the globe through the arts. I would love to share my work and meet people tackling similar subject matter all around the world. If we can connect through borders and find common cause with people who are living differently then us, we are making the world a more accepting place to live – this is the world I want to be a part of.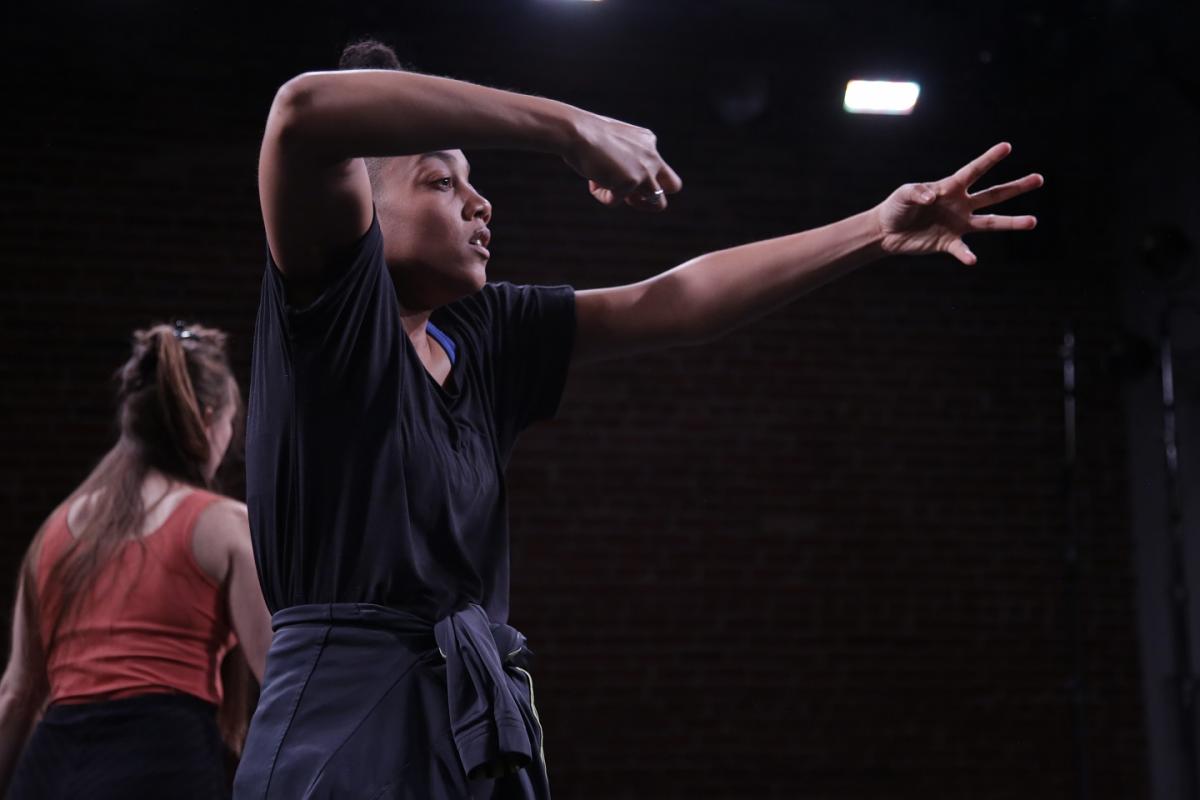 What's next for you? Any projects that you'd like to share about?
My Company is in research for our first full-length piece called In The Abyss to be presented in fall 2019. It is looking at the scientific fact as well as the beautiful metaphor that we are all made of stardust. With research about galaxies and how our world came to be, an intergalactic guide will take audiences on a sci-fi adventure through four worlds where they will learn about the concepts that bind our universe as well as encounter four intergalactic characters with universal experiences to share.
Where can people learn more about (or see) your work or get in touch?
I am on Instagram and Facebook (@thegotocompany), but also love to go out for coffee and chat in person. I keep my website up to date: www.gotocompany.org and I can also be contacted here: www.ariaevans.ca.
Thank you to Aria for sharing with us!
Photo Credits (top to bottom):
Photos 1 and 3: link by Aria Evans, photographed by Francesca Chudnoff
Photos 2 and 4: In The Abyss studio explorations, with Irvin Chow, Ana Claudette Groppler, Syreeta Hector and David Norsworthy, photographed by Aria Evans