Ontario Presents and its member presenting organizations recognize the importance of presenting Indigenous artists, stories and culture as part of their presenting practice. As we continue to encourage the respectful presentation of Indigenous art, we will be featuring an Indigenous artist each month in our e-newsletter and blog. Our sincere thanks to Denise Bolduc for conceiving of and continuing to support this Spotlight Series. Spotlights are developed with the artist, and are intended simply to share the artist's work and foster greater awareness and understanding of the strength and diversity of Indigenous art available in Ontario and beyond.
This month we spoke with singer-songwriter Ansley Simpson.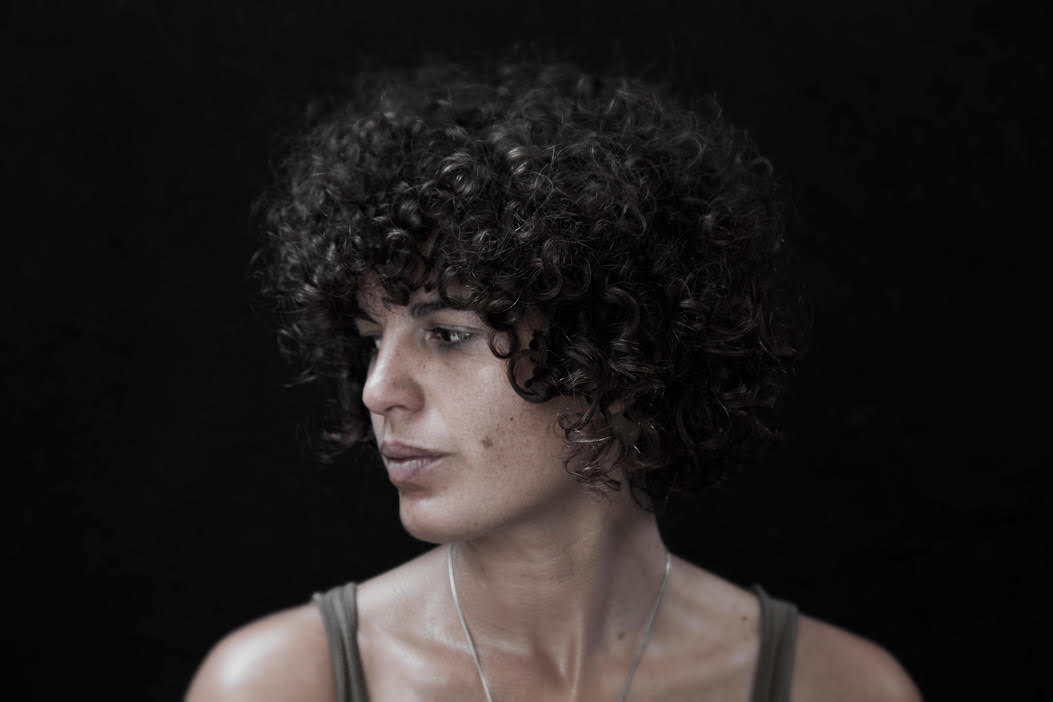 To start off, can you tell us a bit about yourself and your work?
Sure! I'm Anishinaabe, my family comes from Alderville First Nations but I grew up off the reserve in a small town called Wingham. I've been living the best I can in Toronto for the past 18 years. I'm lucky enough to be a mom to an 8-year-old kiddo who is an incredible spark, she inspires me on a daily basis. 
Currently, I'm working hard on the release of my second album, a story that unfolds over 11 tracks called "She Fell from the Sky," as well as working on my sister Leanne Betasamosake Simpson's up-coming album, "The Theory of Ice".
That upcoming album, "She Fell from the Sky," has been described as a journey to Indigenous reclamation. Can you expand on your inspiration for this album?
This album has been a big undertaking from day one, when I sat down to talk with my producer and friend James Bunton about what I wanted my second album to be. I knew I wanted this album to be bigger than just me. You can't be awake today and not notice what is happening politically, economically, environmentally and for me, being Anishinaabe living in the city, it means I'm also surrounded by people who look through a very different lens than I do.
I started to write this album not knowing it was a story, just focusing on building a framework that I could relate to, something to help guide myself through and into the future based on the teachings that I know. About three songs in, I saw a storyline emerge, I saw characters continuing to show up as I wrote, as well as new ones, and a journey began to map out before me and lock into place. So I continued to write songs until I wrote myself into chaos, broke everything down and the kept writing until I was at a place of calm again, into a place where I could live, a place where my daughter could live.
You have been a musician for many years, and started songwriting 6 years ago. How did you transition into writing?
I came to songwriting late in the game. It wasn't a lack of trying. I was in a band with some friends in high school, and I tried to sit down and write songs on many occasions, but they were always so bad. Haha! I wish someone had told me that writing bad songs is part of the process! I didn't hear anyone say that or even consider it until I started writing 6 years ago, I just assumed I wasn't a songwriter because it didn't come easily.
Then I sat down and I decided I would just write one song, it didn't have to be good, in fact, it would probably be terrible, but I'll write it and finish it. The first song I actually wrote to the end was "Medicine Hat" and once I wrote it, scrapped the melody and chords entirely, slowed it down and played it again, I really loved it. More importantly, I loved the process of crafting a song, and I wanted to write more. 
You've talked previously about overcoming anxiety in order to perform in public - how did you work through this in order to pursue a music career?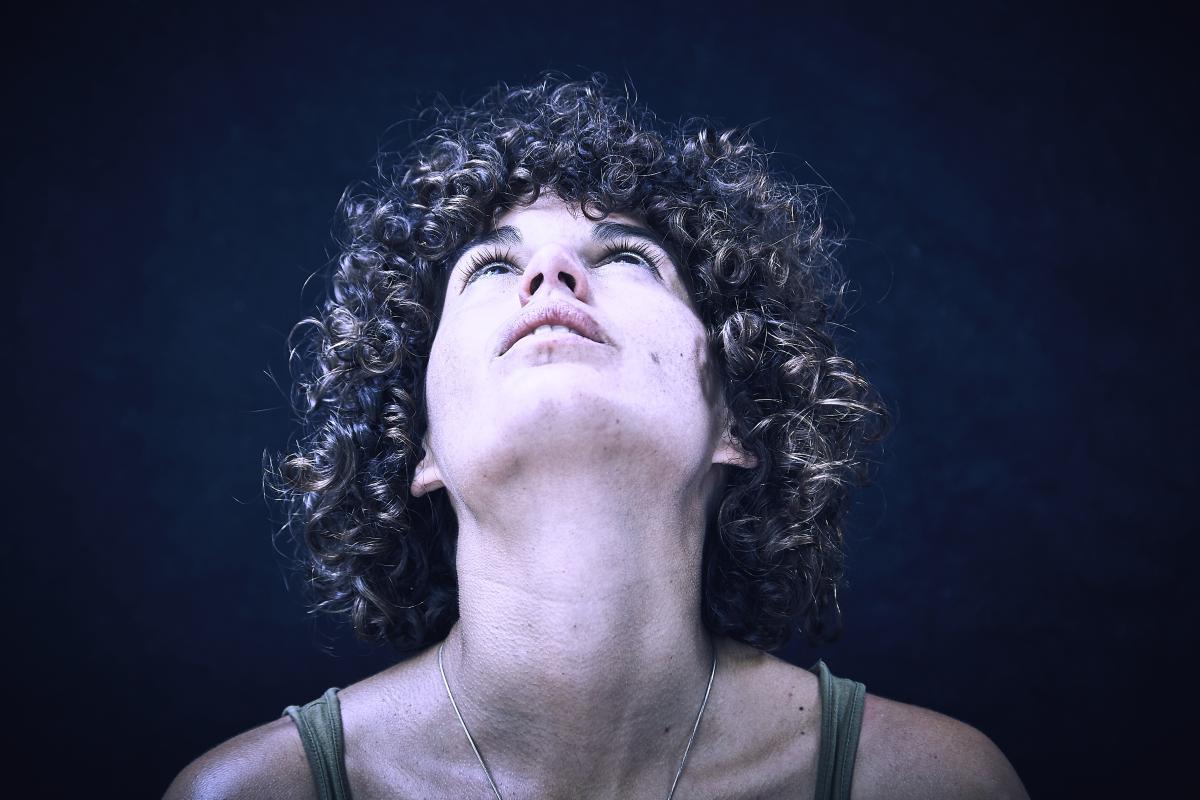 Ah yes, anxiety. I can't say it's completely gone, I suppose that's always the case, but it's in a place now where I can mostly work with it, or around it. My anxiety was debilitating for a number of years, it kept me stuck and took up a lot of my time, to be honest. It was a slow process getting to where I am now, starting with a list of things I would do if I wasn't anxious. Writing songs, singing, having a band was right at the top of the list, so I started with songwriting. That seemed the safest choice.
Once I had a few songs, I realized I wanted to record them and that meant singing in front of people at least enough to record them. So I got the name of a singing coach, Micah Barnes. He was so patient and encouraging, like a voice whisperer, coaxing the voice I have now out from behind the breathy anxious one I had when people were around to hear me.
Then it was baby steps, I cut my teeth at open stages around the city and finally, I let go of drinking alcohol and learned how to do it all sober. It wasn't and isn't easy and I empathize with anyone who's dealing with it. For me, it was about living my life with anxiety first, or in spite of it, that helped the most, that and therapy. Yay therapy!
What's next for you? Any upcoming projects that you would like to share about?
I'll be hitting the studio to record with my sister Leanne and the band shortly. Working on videos for the upcoming release with some really talented emerging Indigenous Filmmakers too, I really love watching how they bring music to life with the work they do.
Mostly I'm taking time to rest between shows knowing this release will take a lot of energy. Creative work is nurturing on so many levels, but it also takes a lot out of you. 
Where can people connect with you or get in touch?
People can find me under @ansleysmusic on Instagram or Twitter. I'm on Facebook too, and my website AnsleySimpson.com.
Oh, and I'm up on Bandcamp, Spotify etc. too if you fancy an online stream. 
Thank you to Ansley for sharing with us!

Thanks also to our intern Leona Thomas for support on this interview.
Photos by Aaron Mason