"If you want the fruit to change, you have to address the seeds and the roots"
This past November and December, Ontario Presents and the Atlantic Presenters Association had the pleasure of co-presenting a webinar series on Inclusivity & Diversity in Arts Presenting with Jael Richardson. Jael is the Founder and Artistic Director for the Festival of Literary Diversity in Brampton, Ontario. Her facilitated sessions allowed for participants to feel safe in asking questions and discuss the struggles of taking the necessary steps to make their organizations diverse and inclusive. The sessions thus far, have attracted 185+ participants from across Canada to the live broadcasts and the archived recordings.
Week 1: Beyond "Diversity": Embracing Inclusion, Expanding the Arts
All of us can do something
Jael's first session highlighted the importance of diversity on your board, staff and volunteers without tokenizing these new or potential stakeholders of your organization. Although there is no set formula for diversifying your organization, Jael provided some to guide respectful interactions with new or potential stakeholders such as: honesty about your intentions; re-evaluating your hiring practices and languages; address systemic obstacles and practices in your organization and putting out your calls for staff and volunteers in new places. This is only naming a few of the tangible tips that Jael provided for taking the necessary steps towards diversifying your organization, but it is essential to begin with purpose and as a part of organizational objectives. 
View the recorded webinar here. 
Week 2: Avoiding Tokenism: Delivering Diverse and Inclusive Programming
There's no if, there's just how. 
This webinar explores the foundations of truly inclusive programming by examining essential factors for building a program or line-up that demonstrates diversity and inclusion. One of the key take-aways from the session was to always begin with underrepresented voices and prioritizing them from the start when planning your programming. This readjustment may result in a change in approach to your programming and finding collaborators/partners in the planning process.
View the recorded webinar here. 
Week 3: Getting it Write: Writing Powerful Proposals in a Diverse Cultural Climate
Prioritize — Pick a goal. You can't do everything, so what will you do?
This webinar explores how to take the shift in your approach to diversity and the aims of inclusive programming and incorporate them into grant proposals that maximize successful outcomes. In this webinar, Jael provides a solid set of 8 considerations for your next grant proposal such as: goal setting, being specific about your priorities, including statistics, your language and descriptive vocabulary and considering the visual appeal of your proposal. 
View the recorded webinar here.
Week 4: Last Call: 4 Questions on Inclusion and Diversity that Need Answers Now
Present Diversely. Engage (with the arts) Diversely. Live Diversely.
Jael's final session addressed 4 questions/issues faced when moving towards a more inclusive and diverse organizational environment for all stakeholders, with suggestions on how to resolve and embrace change: 
When you use the "if you build it, they will come" philosophy… and it doesn't work
When you bungle the "diversity thing", and you find yourself in hot water. 
When you get the importance of radical inclusion…but your team doesn't. 
When you realize, you're not nearly as accessible as you think. 
Throughout, Jael uses examples from her past experiences and case studies to back her recommendations to successfully address these issues, while setting a plan to augment the chances of them happening in the future. 
About Jael Richardson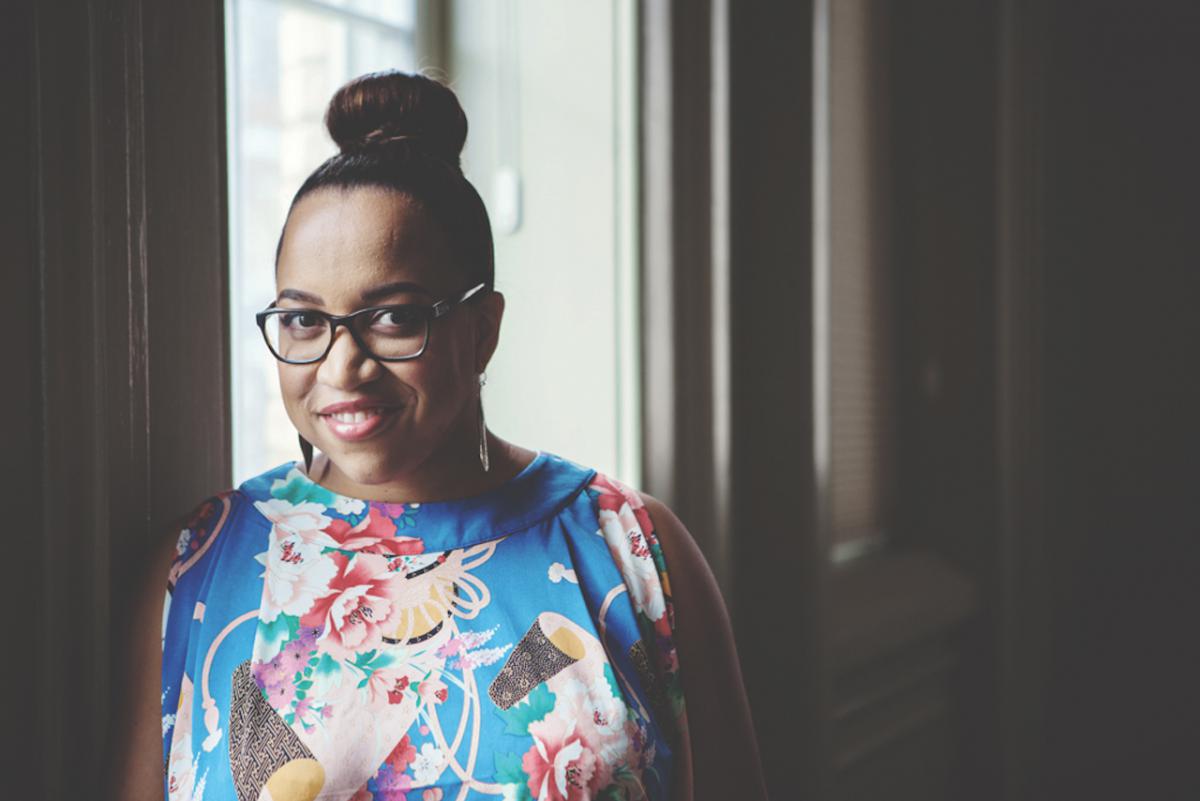 Jael Richardson is also the author of The Stone Thrower: A Daughter's Lesson, a Father's Life, a memoir based on her relationship with her father, CFL quarterback Chuck Ealey. The memoir received a CBC Bookie Award and earned Richardson an Acclaim Award and a My People Award as an Emerging Artist and was recently adapted into the children's book The Stone Thrower. Her essay "Conception" is part of Room Magazine's first Women of Colour edition, and excerpts from her first play, my upside down black face, are published in the anthology T-Dot Griots: An Anthology of Toronto's Black Storytellers. Richardson is a two-time Writer-In-Residence with the Toronto District School Board. She has an MFA in Creative Writing from the University of Guelph, and she lives in Brampton, Ontario where she founded and serves as the Artistic Director for the Festival of Literary Diversity — Canada's first festival for diverse books.
— 
More webinars coming up soon….
Webinars are on Wednesdays at 1 pm EST. 
Money: Planning for it, getting it & tracking results
Festival Presenting
Digital Marketing