Ontario Presents is currently partnering with CanDance and La danse sur les routes du Québec to offer a professional development program for dance artists from Indigenous and racialized communities. This pilot project offers assistance to artists from Ontario and Quebec who identify with Indigenous or racialized communities. Inspired by the success of Jouer dehors, the project's aim is to develop dance production skills. Artists are guided by Barbara Kaneratonni Diabo and Lee Bolton.
You can find more information about the six artists in the cohort here, and more about their current works here.
Over the next few weeks, each of the artists will be sharing about his or her work here on the blog. This week's blog features dancer Natasha Powell: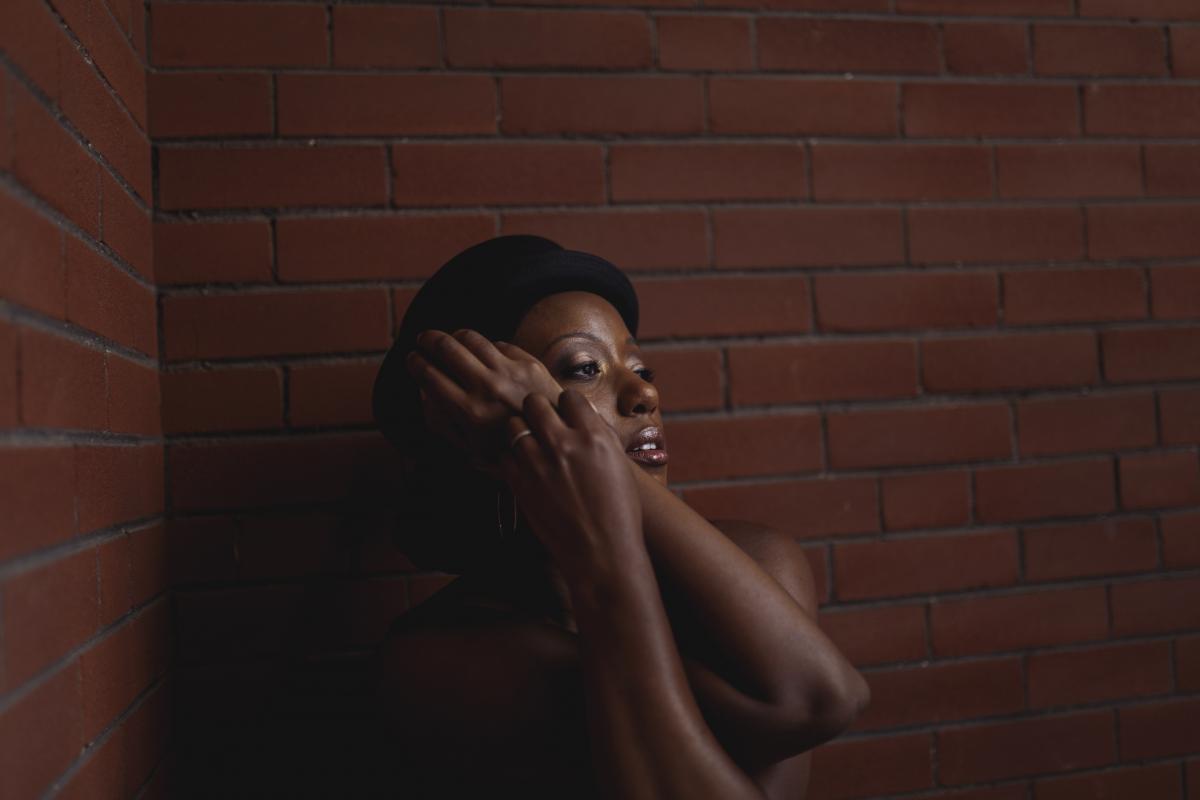 I've been a professional dance artist for about 15 years.  Street dance had been at the forefront for a number of years, but I've trained in a number of different dance styles. While I was living and working in Vancouver in 2007, I met Moncell Durden aka iLL Kozby from the MOP TOP Crew.  He came to teach dance classes in hip hop and house, and previewed a documentary he produced and directed entitled Everything Remains Raw - a documentary that highlights the evolution and similarities of socials dances coming from black and latin communities in the United States.  I've always been interested the history associated with black social dances so the film resonated and sat with me for quite some time.
Fast forward to 2011 during a late night rehearsal, I tore the meniscus in my left knee.  While I was frustrated and sad at that time, it was really my body telling me that I needed a break, which gave me time to re-evaluate what was important to me as a dance artist.  As dancers we rarely give ourselves breaks for fear of being forgotten about, financial considerations, and infrequent opportunities.  But as frustrating as this injury was, it was opening me up to whole new chapter in my creative life. 
When you've got time on your hands, your mind can take you to some interesting places.  So, I decided to write my artist statement - something that I'd never done before.  I started writing about what influences me as an artist, and the first thing that came to me was family.  House parties, bbqs, were a huge part of my upbringing and I had an older brother and sister who were growing up in the height of the hip hop era.  Watching them dance and how they interacted with each other always resonated with me.  During my recovery period, Moncell was in Toronto and was showing further work that he had done on the documentary. Realizing that social dances were really at the forefront of my work,  it was then that my interested in vernacular jazz dance fuelled. I wanted to learn more about why the jazz dance I was taught as a young dancer, had no connection to its original roots.
In 2013 I received grants from the Ontario Arts Council and Canada Council for the Arts for Residency in New York to study the roots of jazz dance and its connection to hip hop culture.  Moncell was my mentor during this residency. I had some awesome teachers while in New York - Margaret Batiuchok, a beautiful dancer and fantastic lindy hop teacher; and Nathan Bugh - a phenomenal jazz dancer.  Not only did I dance, but I read - extensively.  Coming home from this residency, I realized that I wanted to share the spirit of jazz and it's connection to hip hop culture.  While there are number of places to go out and swing dance in the city, I wanted to form a company in Toronto that would present, celebrate and honour the spirit of jazz dance and styles of dance that it has given birth to (hip hop, house, etc.) There was the formation of my company, Holla Jazz.
A quote I will always remember hearing musician Wynton Marsalis say is "the best thing to come out of slavery is jazz."  Jazz is not just an entertaining dance, it's an important one.  Created alongside jazz music, this dance symbolizes the honouring of West African traditions in a new environment, and more importantly freedom from slavery - taking unbearable circumstances and transforming them into brighter days.  Relationships are formed, and communication with those around you is made, irregardless of what language you spoke, because the unifying language was dance and music.  My hope is that with Holla Jazz, we can continue to spread the guiding principles of jazz and create new ones.
Photo by Alvin Collantes