From June 12-14, 2019, over 20 members of Ontario Presents gathered in Toronto for our Annual Spring Retreat.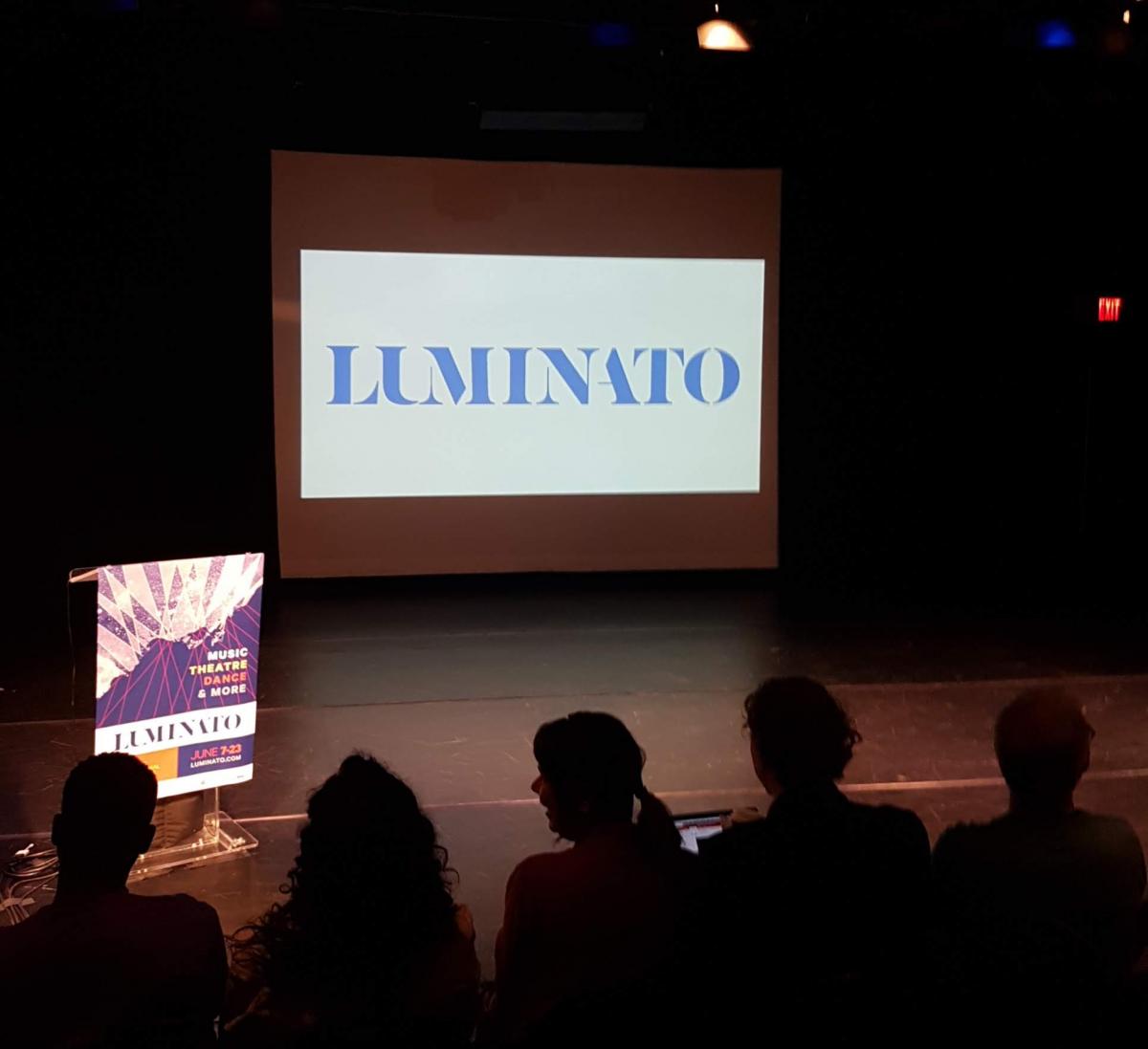 This year we partnered with The Luminato Festival to offer additional programming for our members, as well as time spent connecting and discussing topics of shared interest.
The Retreat kicked off with artist pitches as part of the Luminato Festival's industry series, Illuminating works. Here presenters had the opportunity to hear about tour-ready or in-development works from innovative Canadian artists. The pitches were followed by a networking lunch that allowed presenters to further connect with artists and find out more about their work.
Find out more about each pitching artist here: 
Willis Sweete Productions, Schafer's Labyrinth
Tawiah Ben M'Carthy, Obaaberima
Kaha:wi Dance Theatre, The Mush Hole
DopoLavoro Teatrale, 2021 A Spectators' Odyssey/A trip to Inferno
adelheid (Heidi Strauss), what it's like
Lisa Jackson (Electric Company Theatre), Transmissions
Aluna Theatre, Dividing Lines
Queer Songbook Orchestra, Journey of Heart & Mind 
On Thursday afternoon, Ontario Presents held our Annual General Meeting. Executive Director Warren Garrett took us through the many programs and events of the 2018-19 year. These successful programs would of course be impossible without our members, who took part in delegations, developed their skills, and worked together for the continual development of the presenting sector.
Read more about the past year in our Annual Report and Financial Statements, available here.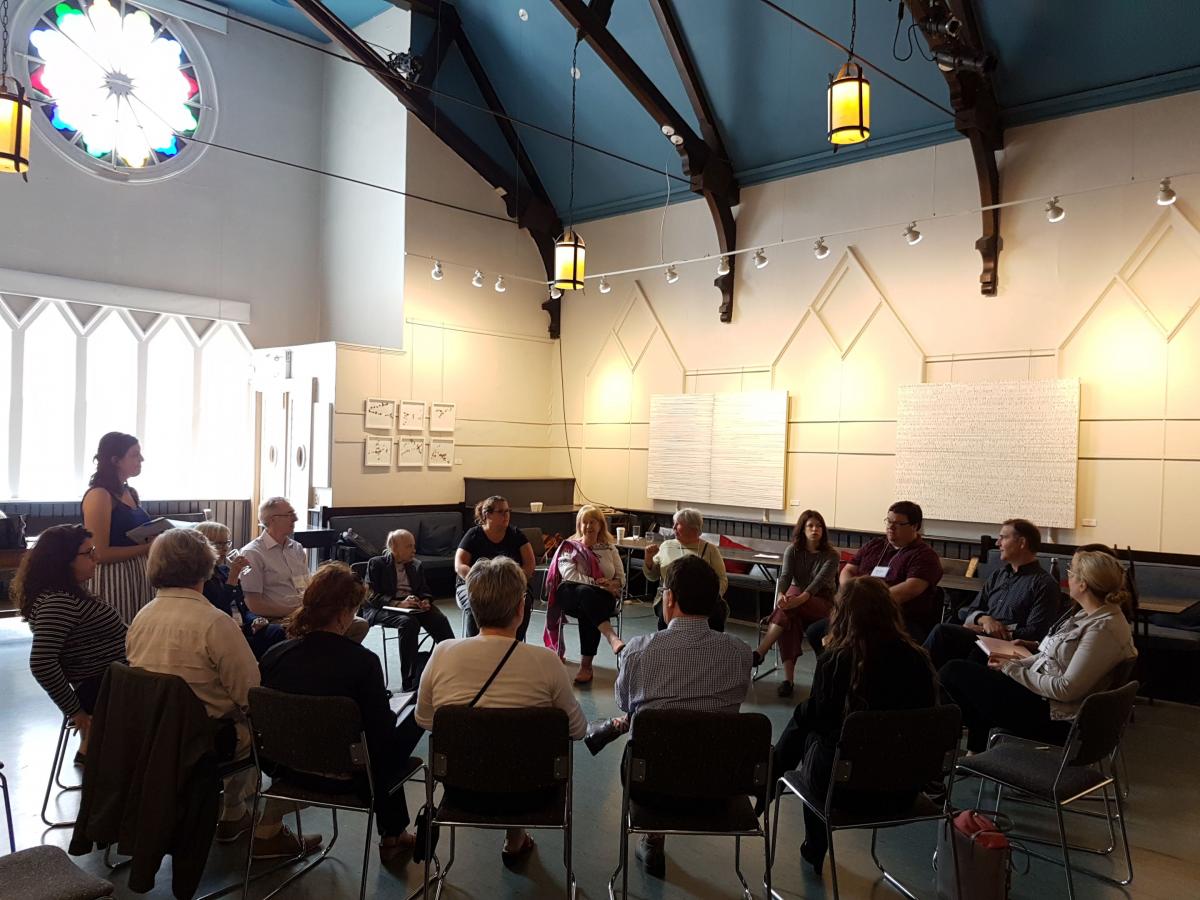 Three new members of the Ontario Presents Board of Directors were elected during the AGM. Our sincere thanks to Natalie Lue and Krista Storey, who have stepped down from the board, for their wonderful service and support over the years. We are pleased to welcome new board members Danny Harvey (Programming Coordinator, Rose Theatre Brampton), Claire Senko (Artistic Producer/Program Director, Old Town Hall Waterford) and Robert Giorgini (Coordinator, Wolf Performance Hall, London).
During the AGM, Warren also introduced Ontario Presents' new Statement of Purpose, Values, and Guiding Principles. We were pleased to receive positive feedback from our members on this new statement, which will guide the future of Ontario Presents and how we work together as a network. It will also be the foundation for OP's ongoing work in developing policies and practices, as we continue to focus on fostering effective working relationships that support great performing arts experiences in communities across Ontario.
In the spirit of this mission, during the Retreat members had the chance both to experience great performing arts, and to further develop working relationships.
On Wednesday and Thursday evenings, many members chose to explore one of the unique performances in the Luminato 2019 Program, including Obeah Opera, Kiinalik: These Sharp Tools, Four Sisters, Forget Me Not, and Monday Nights. 
Friday was spent in an open space discussion in which members shared successes and challenges from the past year and selected common challenges to discuss further. Members were able to learn from each other and plan concrete next steps to address shared issues. 
One concrete step was the formation of a group of presenters with a shared interest in organizing a delegation to the annual Association of Municipalities Ontario conference, with the intent of helping municipal leaders to understand the unique circumstances, challenges, and benefits of municipally-run performing arts centres. If you are interested in joining this discussion, please contact ceilidh@ontariopresents.ca.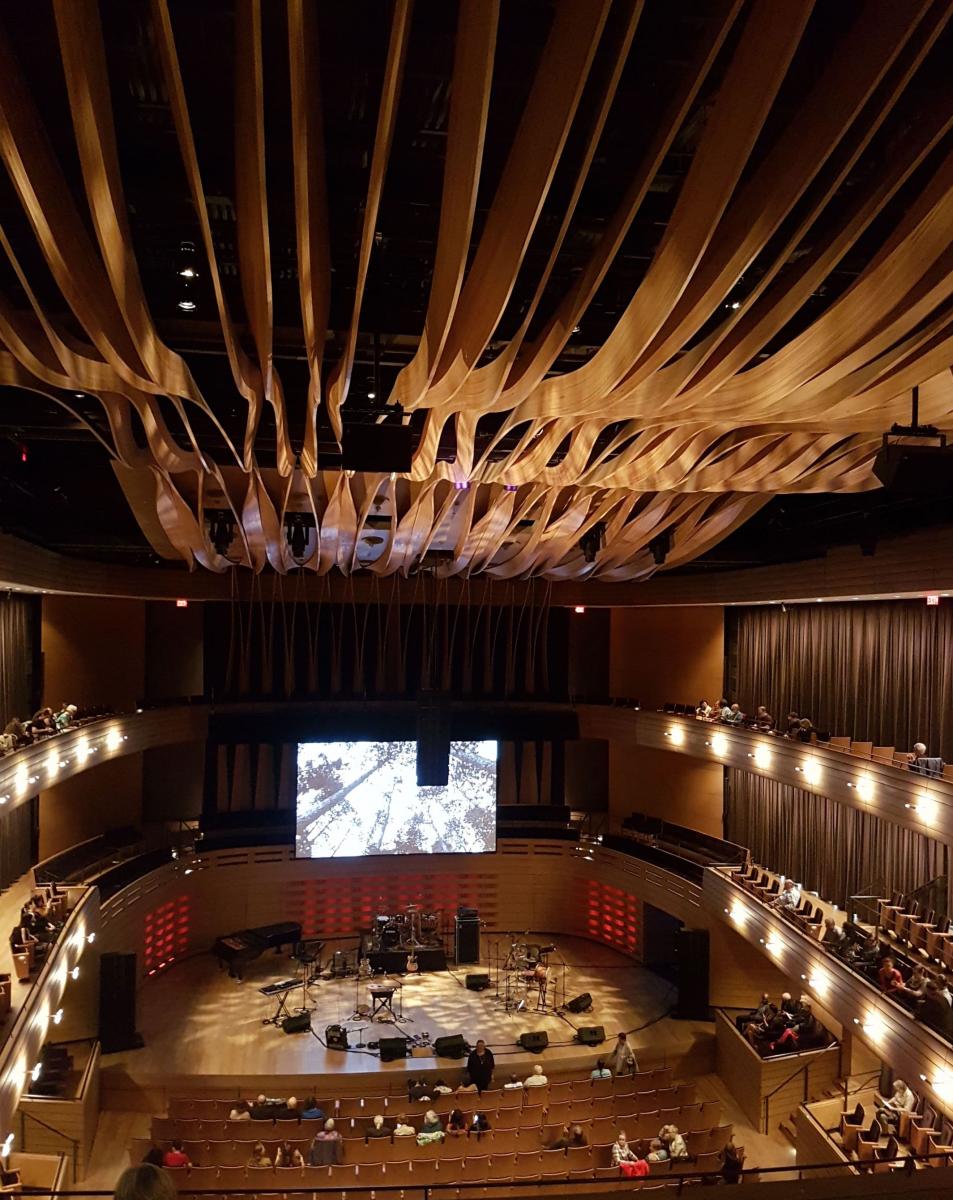 Finally, the Retreat ended with two Luminato events, a discussion focused on Treaties, and BIZIINDAN!, a celebration of Indigenous voices held at Koerner Hall. The treaties conversation was an important opportunity to consider the history of the lands on which we all work and live. During BIZIINDAN!, members saw incredible performances from Indigenous artists Pura Fe, Lido Pimienta, Digging Roots, and Jeremy Dutcher.
Thank you to Denise Bolduc, Producer of both Illuminating works and BIZIINDAN!, and everyone at Luminato for partnering with us. 
Our sincere thanks to all of our members who were able to join us and enrich each other's experiences, and to all the members who we are privileged to work with year-round. We hope to see you at next year's Retreat (date and location to be announced in the new year).