Each year, Ontario Presents members participate in our block booking program to develop the tours that would travel to their communities across Ontario. The tours cross many disciplines of the performing arts including contemporary dance, young audience, theatre and music.
This season nearly 50 tours booked on behalf of presenting organizations, toured across Ontario resulting in 339 performances with artist fees of approximately 2.5 million dollars.
We are concluding our 2015/16 block booking season with Collectif 9 tour. 
Collectif 9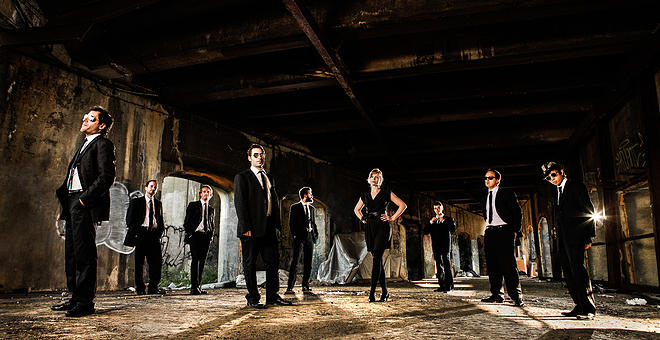 Montreal's renowned nine-piece string ensemble presents classical music with rock-style charisma, combining boldness and the highest of musical standards. From Gagnon to Golijov, Brahms to Schnittke, the repertoire of the group is integral to its identity. 
2016/17 Block Booking Season
The 2016/17 block booking season ended with a total of 48 tours confirmed on behalf of 23 presenting organizations valued at $2,108,775.00 in artist fees.  This will result in 329 performances scheduled in Ontario venues for the upcoming 2016/17 season.