- by Julie Fossitt, Marketing Manager, Cultural Services, City of Kingston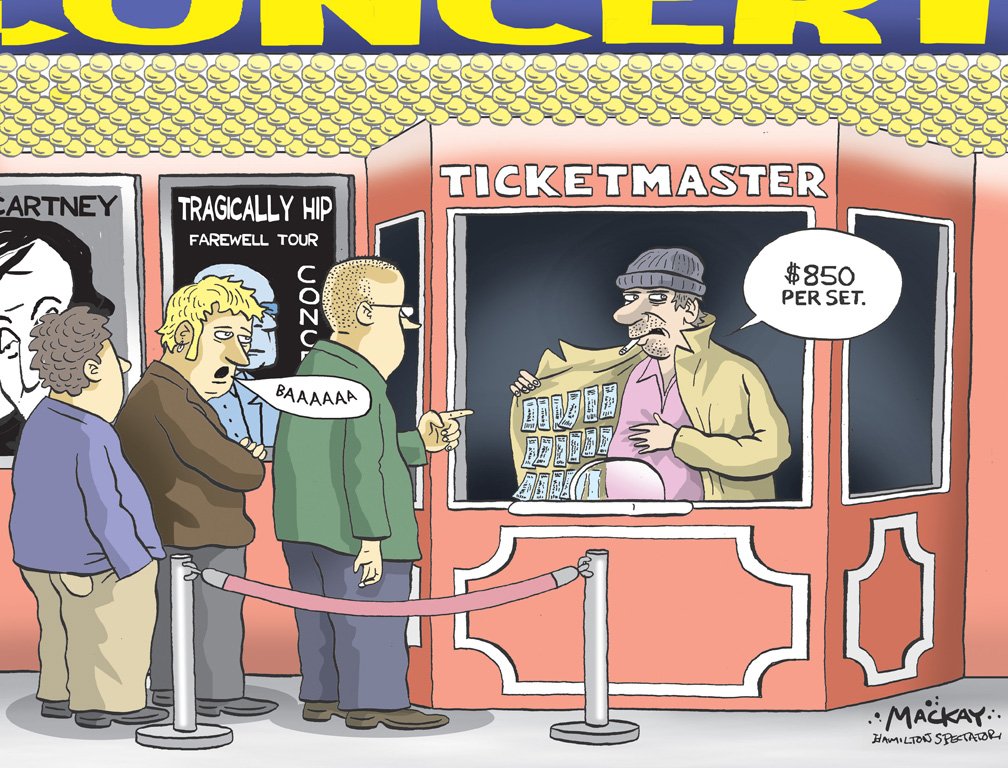 Can't get a ticket to see The Hip? You're not alone.This week my Facebook feed was full of very angry friends from across the country who were frustrated about not being able to access tickets through The Tragically Hip fan club pre-sale. As the pre-sales rolled out this week, more and more fans are upset that they won't be able to see the music legends on their farewell tour unless they are willing to dish out $2000 a ticket. Major news outlets have been reporting on the evils of the promoter and ticket provider all week.  (See: " Ticketmaster won't say how many Tragically Hip tickets will be available Friday" and a pending investigation by the Ontario Attorney –General.)
The Tragically Hip is from Kingston, so the fans in this town are particularly proud and loyal to the band. Seeing this iconic group perform their last show on tour where they started out would be a dream come true for the approximately 5700 people who will fit in the Rogers K-Rock Centre.
It got me thinking.  More intimate venues throughout the province have some distinct advantages to the customer experience.  We operate our own ticketing system and accept ticket sales in person, over the phone and online. We have soft seats, nice wine and friendly ushers helping people of all ages to their seats. Our most distinct advantage however – we are able to build long-term relationships with our patrons, and the most special of those patrons are our subscribers.
We make the treatment of our subscribers a top priority of the marketing team. Our subscribers offer us a commitment of loyalty to the programming, and we want to ensure they have great seats to see the shows they have chosen to experience. Single ticket buyers to any performance might have a positive experience at a show, but they don't necessarily know our box office staff by name, have a favourite seat in the house, or know the best place to park.
It is the marketing team's job to work with the entire venue to develop as many authentic benefits as possible to encourage people to subscribe. The whole experience from the ticket purchase, to parking, to the greeting from the ushers, to the playbill, to the work on the stage affects a patron's experience. We want to make it even more spectacular for a subscriber. Here are a few ways that we have tried and succeeded in increasing our renewal rate by 16% over the past two years.
Offer them front-of-the-line access: when we have shows added to our line-up, we often have a subscriber specific pre-sale. Also, we often ask renters to offer an extra day to give our subscribers a pre-sale before regular tickets go on sale. It doesn't cost us anything except a few minutes to update our subscriber email list.
Make them feel special: we print out a letter with a free non-alcoholic drink ticket that we tape to the chair of the first show of each subscriber's season. This involves printing out the floor management report, prepping the envelopes and then asking them to bring the envelope to a table in the lobby at intermission. One of the marketing team is there to offer them a small token and to welcome them to the new season. This is a great way to get feedback on any issues as well.
Ask their opinion – often: our Performing Arts Manager is at most shows in the lobby to listen to feedback from subscribers. We also sent out two surveys this past year - one in the fall to help with some programming decisions and another recently to ask them about their pre-sale subscription period. We then share the results and make improvements and changes when we can.
Be transparent and responsive: We struggle with challenges like the US dollar, tight balcony seating, tour routing, etc.  We try to be honest with subscribers about why we do the things we do, and respond as quickly as we can.
Say thanks: We do a curtain speech at the beginning of most performances to thank our donors, sponsors and subscribers for their support. It is short, but heartfelt and lets all of our supporters know they are appreciated.
Subscribers are an important part of our success, but they still only make up 22 - 24% of our overall ticket revenue for our presenting series. Just like those Hip fans who don't have an American Express card to access pre-sale tickets, we still want to make sure single ticket buyers can get tickets to the shows they want to see without having to subscribe. And, we want to make sure that anyone who wants to come to the theatre can enjoy a live performance. This is a learning opportunity for staff and patrons, as we struggle, like all of you, to make all shows at our theatre accessible regardless of ability or age or any other barrier.
This week most of the criticism around The Tragically Hip tickets was (thankfully) not directed at the members of the band – the outcry was about lack of access, inflated resale prices and lack of transparency. Presenters need to ensure that these challenges are ones that they try to overcome which will serve artists, staff, patrons and the community as a positive choice for a live performing arts experience.
It's been a tough week for Canada. If you are one of the lucky few who managed to score a concert ticket, make sure to enjoy every moment and be kind to the ushers at the sold-out venue. #gordstrong
About Julie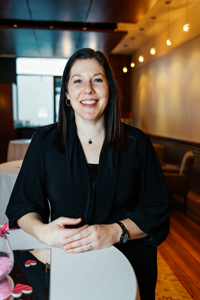 Julie Fossitt is the Marketing Manager for Cultural Services at the City of Kingston. The core services for this portfolio include targeted marketing, product development and pricing, partnerships, cultural tourism and the measurement of cultural participation. You can connect with her on Linked In, Twitter or Instagram.