The Meet The Artist series highlights amazing and talented performing arts professionals from diverse backgrounds. We're back with this month's featured artist. We encourage you to watch these videos with an open mind, and to remember that starting a relationship with an artist can be something smaller than a mainstage show such as inviting them to lead a workshop, sit on a panel, or collaborate with an artist local to you.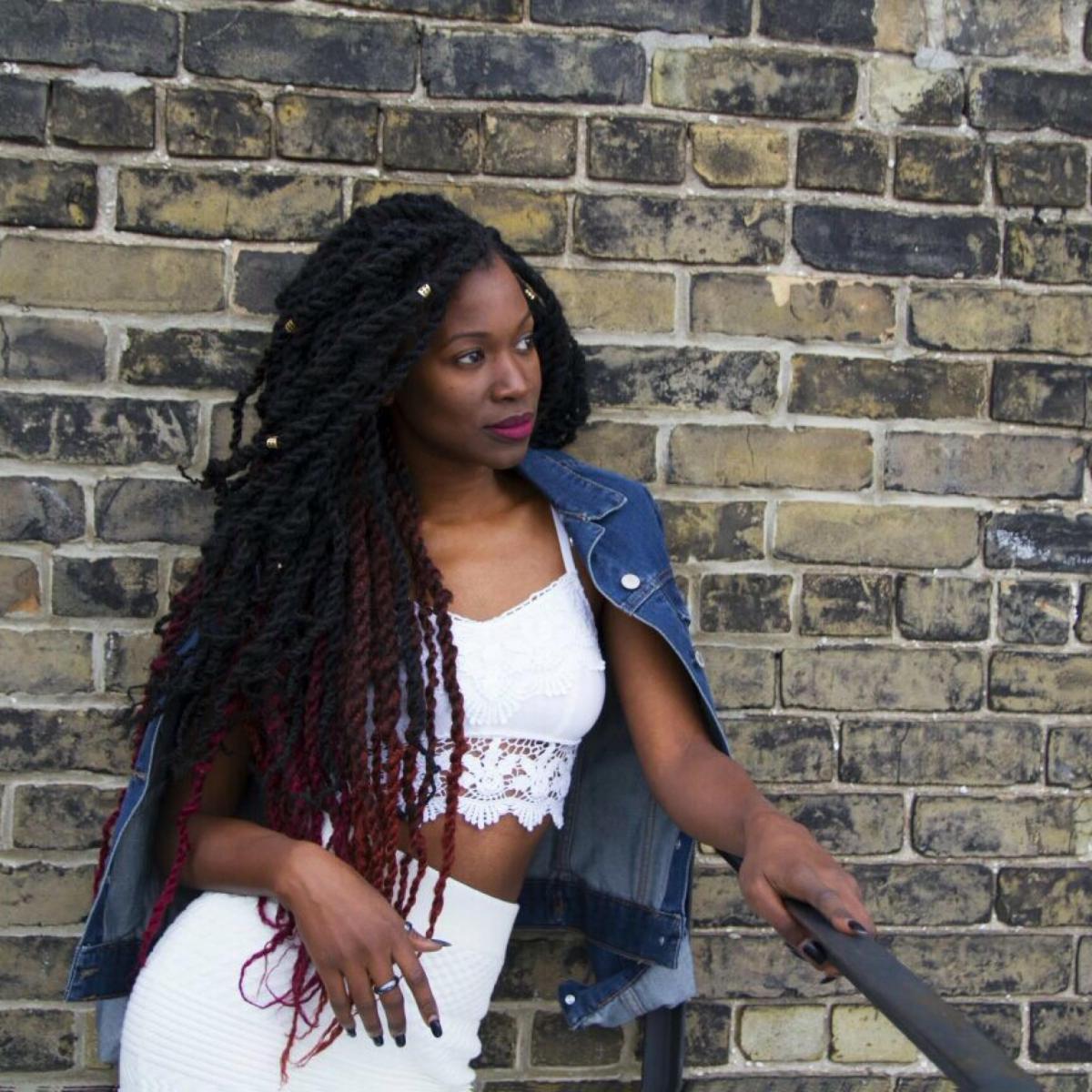 This month we invite you to meet featured artist Shameka Blake. Shameka was born with an intrinsic desire to create. In her artistic practice, she is committed to shedding light on issues of social justice, as they relate to culture, gender and ethnicity.
Her work in the Commercial Industry has earned her the 2015 Black Canadian Award for Best Urban Dance Act. Shameka's work has been featured at the Association for the Performing Arts Presenters (APAP) Convention in New York City and the BNL in South Africa, The Toronto Symphony Orchestra, in addition to local Toronto festivals; Dance Ontario, DanceWeekend, TIFF and Pride. 
Shameka's career began in the Commercial Dance field but has now evolved as she has found a new voice in the dance/theatre world. She was recently commissioned by Dusk Dances to be a part of their 2022 summer festival and by Lua Shayenne Co. for the first Yensa Festival, celebrating Black Women in dance. Presently, Shameka is in residency with Arts Orillia working on her new production "Black in Canada."

Can you tell us a little bit about yourself and Artists in Motion?
I was born in Manchester, Jamaica, and immigrated to Canada at the age of eight/nine. I developed a passion for dance at the age of three, and while in high school became a part of RUKUS Ent, the first Toronto female street-style dance crew. In 2007, I attended George Brown College to further my dance training and expand my dance vocabulary. Upon graduating I established my company Artists in Motion in 2008.
Artists in Motion (AIM) is a multidisciplinary dance company based in Toronto. The company consists of gifted dancers dedicated to elevating the art of urban dance through the fusion of dance genres including Street Style, Caribbean and Western Contemporary. AIM has been featured at the Association for the Performing Arts Presenters Convention (APAP)  in New York City as well as parts of festivals including The Toronto Yensa Festival, Dusk Dances, Ontario Dance Weekend, Toronto Pride and TIFF.
Your career began in the commercial dance field before pivoting to the dance/performing arts sector. What inspired you to shift your sights to the performing arts?
The commercial field is very fast-paced. From personal experience it never allows space and time to explore and dive deeper into particular topics or subject matters. 
On the other hand, in the performing arts sector exploration is encouraged. I find the exploration process of a work very rewarding. Gaining insight and artistic growth from each exploration encourages new and unique opportunities to showcase and say things that are impactful.
My creative development process is always enriched with different artistic mediums that allow me and the artists I am working with to express ourselves without limits. Each process empowers us. We leave the creation and exploration motivated and driven agents of social change.
A lot of your dance work focuses on shedding light on current events and issues of social justice, as they relate to culture, gender, and ethnicity. Can you tell us about your view of the relationship between the arts and activism?
As a Black female creator, I am intrigued by our stories and how the stories of our past can be manifested in the present. I am dedicated to celebrating my rich culture and uniting like-minded individuals to create and facilitate spaces where Black people can exist in truth.
I seek to create space for my roots to grow and flourish, while cleansing and decolonizing my mind, body and soul of generational trauma and behaviour. Exploring topics that align and resonate with my outlook and life experiences has proven to initiate growth and change not only within myself and the people I work with but also audiences who have witnessed the work.
Activism through artistic expressionism has a powerful impact on people; it gives audiences the opportunity to better understand delicate spaces and the narratives that implore the soul even deeper into waters they may have never tread. I feel there is an urgency for young people, especially Black people, to see themselves represented in a positive light because this will assist in shaping their identity, cultivating cultural pride, and grounding them.
You mentioned that you are currently working on your new production "Black in Canada" as part of your residency with Arts Orillia. What can audiences expect from this production?
Black in Canada is about Canadian History; the history of Blacks in Canada. People often say, "Racism doesn't exist in Canada" yet every black Canadian I know has experienced racial injustice. Anti-black racism is part of Canada's long-standing history and current systems. But it isn't talked about. They teach and focus on how Canada was a place of salvation for people escaping slavery in the US, but not about the oppressive laws and horrible practices done in Canada. Black in Canada explores this topic and provides a voice to these stories and experiences that Black Canadians have to endure. Furthermore, it highlights Black Heritage and the imprint Blacks have made on Canadian History.
As part of the Yensa Festival in August 2022, Artists in Motion was commissioned by Lua Shayann Co. to produce "Black Canadians - Our Stories." Can you tell us a little about this project and the process behind the production?
In February 2022 during the exploration process of my previous production ASHES, I asked my cast the Question "When was the first time you experienced racism in Canada?" Each person's response ignited something rooted within us that we were all able to connect to in a way that only us understood; the shared intergenerational legacy of cultural trauma. I then put together a list of follow-up questions challenging my dancers to think critically by examining their individual experiences.
We turned these experiences into a script then developed phrases and movements based around the emotional atmosphere of each individual's story.
In addition to your residency, you are also the Director/Founder/Choreographer of Artists in Motion. What are some things that help you to achieve a work-life balance?
It is important to me that I keep showing up for myself. I have a set morning ritual that focuses on meditation, journaling and working out/Yoga. This daily practice allows me to centre myself and prepare for the life lessons each day offers. Self-care is so important in the web of life. It helps to live in harmony and balance. All things are interconnected, what we do to the part affects the whole, so it is my responsibility to maintain this balance within myself, family, and community.

Is there anything else that you would like to share? Do you have any upcoming shows that we should look out for?
 January 25th-29th 2023 - My work will be showcased in the International Conference and Festival of Blacks in Dance (IABD)
March 4th 2023 - 1234 DanceArts Series: highlighting representation and inclusion through art (6th edition)
October 18th-29th 2023 - Fringe the Next Stage
Keep up to date with Shameka on social media:
This interview has been edited for clarity and length.