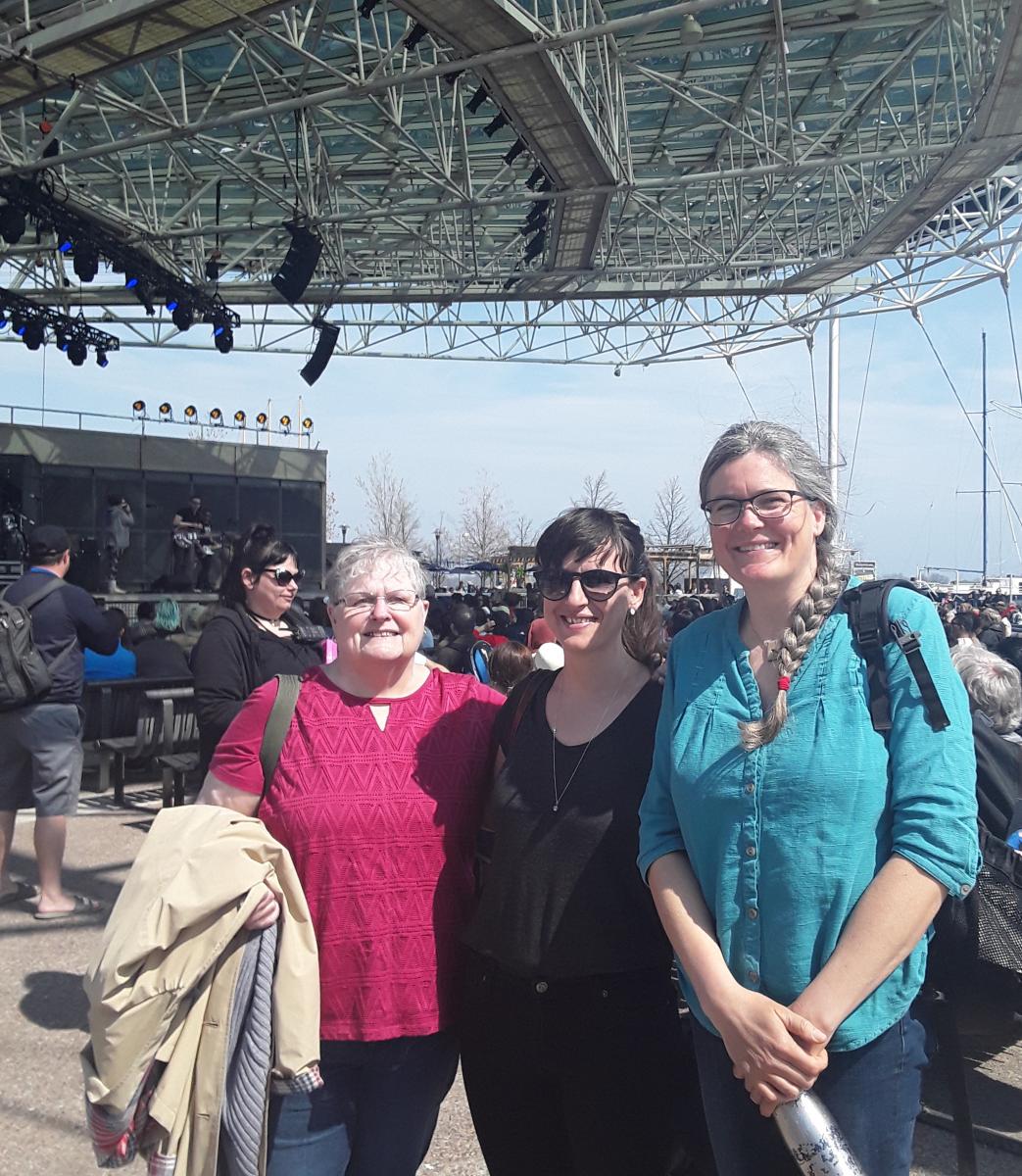 On the 2019 May long weekend, four programmers from the Northern Volunteer Young Audience Network came to Toronto to view shows at three children's festivals: Junior Festival (Harbourfront), Uptown Children's Festival (TO Live), and WeeFestival (Theatre Direct).
In order to maximize the exposure of Ontario-based artists, Ontario Presents also produced a pitch session for eight Ontario-based artists to pitch their work to the presenters. 
These eight artists were selected from the overwhelming response to our call for pitches earlier in the spring, and represented a diverse range of artistic practices, languages, and areas of the province.
On Saturday May 18th, the eight artists were joined by the four Northern programmers as well as several other presenters from southern Ontario.
The artists each presented their work, having worked with Tim Whalley of Prologue to the Performing Arts in advance to prepare their pitches. The group also had a chance to network and get to know one another personally.
Our thanks to everyone who contributed to this successful event! We were thrilled to work with artists, presenters, and funders to support YA performing art in Ontario.
To learn more about the 2019 pitching artists, see below or click here for a detailed overview.
Theatre Direct – Tale of a T-Shirt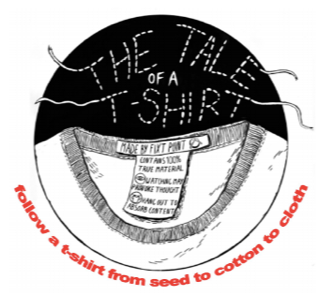 This docu-comedy takes young people on a trip around the world to follow a t-shirt from seed to cotton to cloth, featuring an ensemble of clown-trained performers, live music and zany puppetry.
Ariko Musique

Dynamic arrangements of French-Canadian and original repertoire along with unique vocal harmonies, driving fiddle arrangements, and step dance, are signatures of Ariko's performances.
Tara Luz Danse – Les Bâtons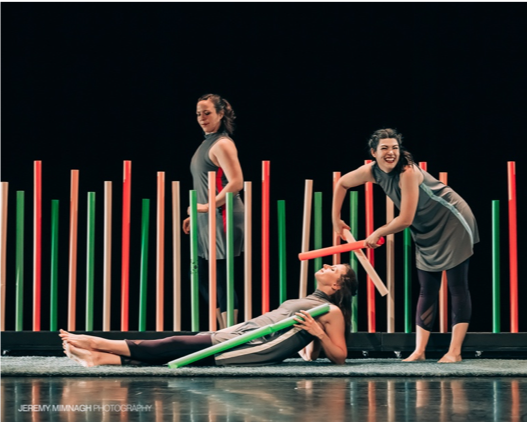 Les bâtons by Tara Luz Danse is a poetic, playful and dynamic contemporary dance work inspired by a musical instrument called Boomwhackers.
New Tradition Music – Northside Condor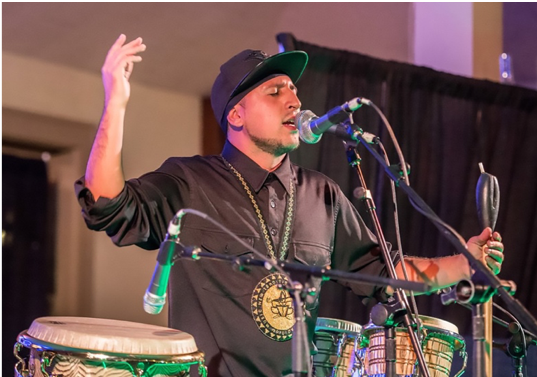 Northside Condor is an interactive educational program that engages communities in a narrative of cultural revitalization and cross-cultural exchange through the history of the música de gaita tradition of Colombia. 
Puzzle Piece Theatre – The Little Prince: Reimagined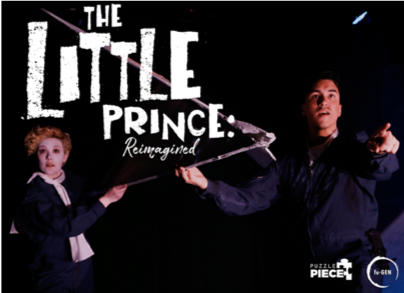 This beautiful theatrical retelling of Antoine de Saint-Exupéry's beloved book is contemporary and urgent, never speaks down to its audience, and holds faithful to the source material without being overly reverent. 
Digging Roots –  The Zhawenim (To Love Unconditionally) Project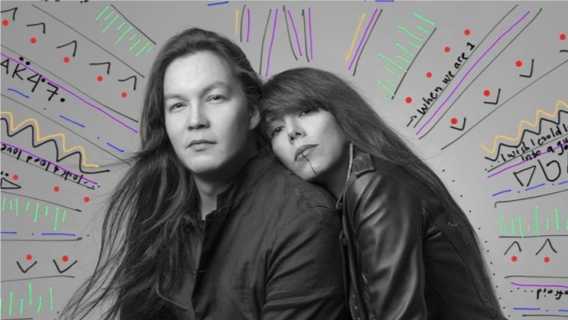 Made up of husband and wife ShoShona Kish and Raven Kanatakta, with collaborators that make up a seven piece collective, Digging Roots tours nationally and internationally but have always played shows and conducted music and empowerment workshops in isolated Indigenous communities .
Superior Theatre Festival –  Night Wings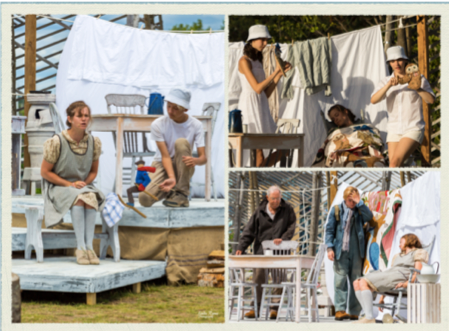 Night Wings is about a family that lives in the North in 1938. Centred on a young girl with vision loss, the show includes live closed captioning to make it accessible to audiences with vision impairments.
Queer Songbook Orchestra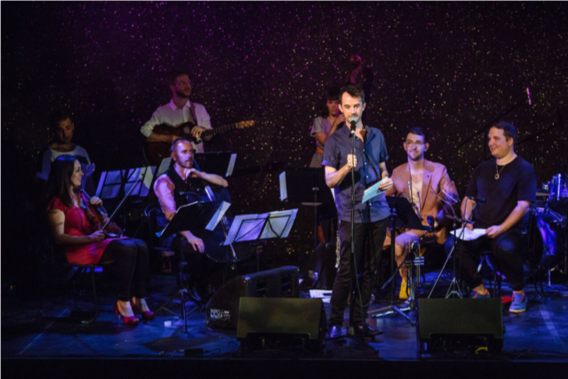 Conceived and performed by experienced and engaging queer and trans/non-binary performers, this new project is an interactive exploration of identity and acceptance incorporating puppets, storytelling and song.
Website
Video of Ali Eisner as Mamma Yamma, CBC Kids
QSO video
The Young Audience Pitch Session took place in May 2019 with the goal of increasing the number and diversity of Ontario-based artists touring northern Ontario with work for children and families. The program was administered by Ontario Presents with support from the Ontario Arts Council and the Department of Canadian Heritage. The eight artists were selected from over 70 applicants to our call for pitches. The venue was graciously provided by TO Live.
Thank you to our funders, the Ontario Arts Council and the Department of Canadian Heritage.