Ontario Presents and its member presenting organizations recognize the importance of presenting Indigenous artists, stories and culture as part of their presenting practice. As we continue to encourage the respectful presentation of Indigenous art, we will be featuring an Indigenous artist each month in our e-newsletter and blog. Our sincere thanks to Denise Bolduc for conceiving of and continuing to support this Spotlight Series.
Started in 2018, the Indigenous Artist Spotlight series is intended to foster greater awareness and understanding of the strength and diversity of Indigenous art available in Ontario and beyond. As Indigenous and non-Indigenous artists face an incredibly difficult time, we will continue to spotlight inspiring Indigenous artists.
The next several spotlights will feature artists who were selected to perform at the inaugural Nogojiwanong Indigenous Fringe Festival, which has been rescheduled to June 2021.
Find all of our past Spotlight interviews here
This month we spoke with Norma Papalotl Araiza and Olga Barrios of Vanguardia Dance Projects.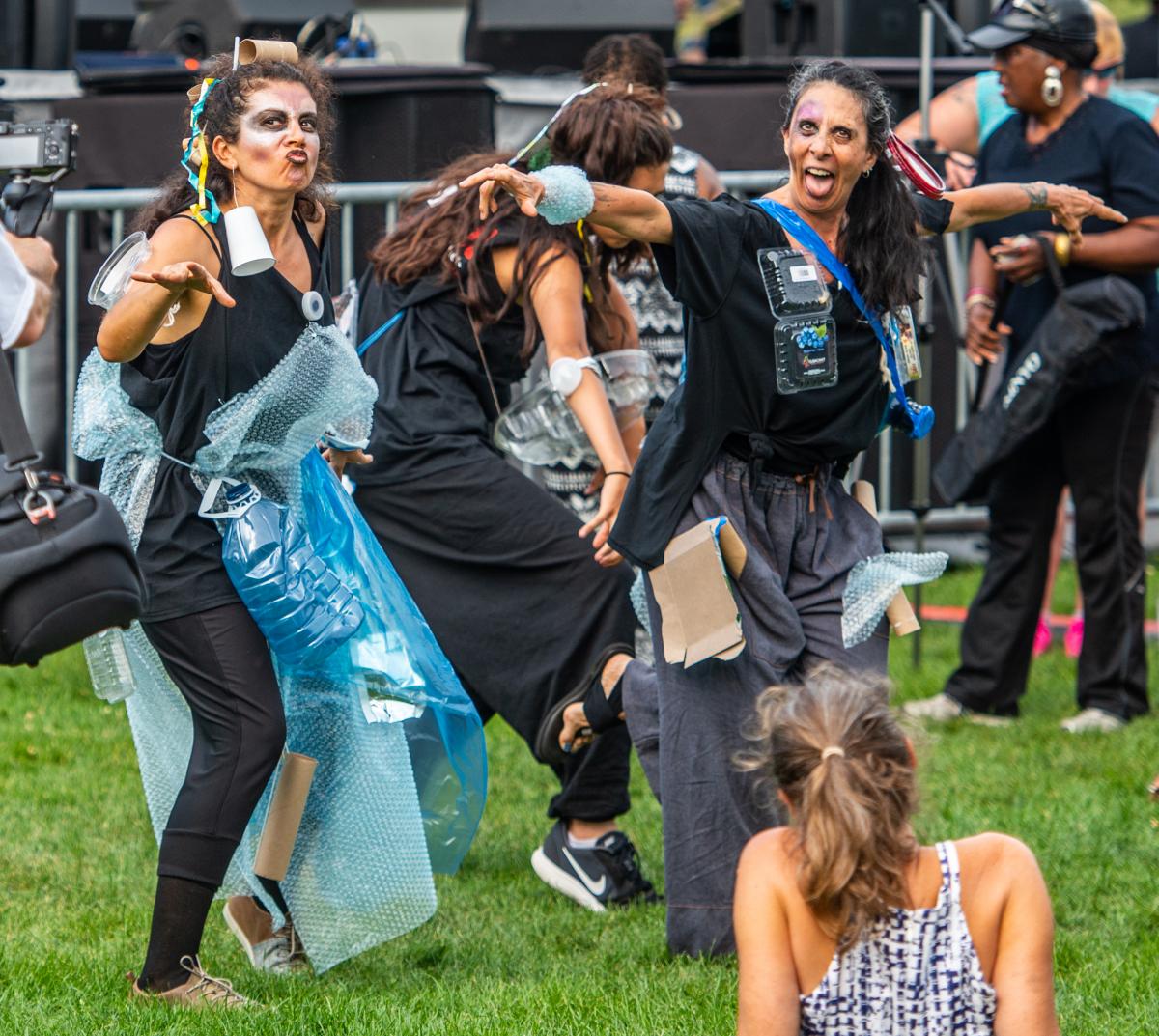 To start of, can you each tell us a bit about yourselves? 
Norma: I am Mexican of Yoeme/Basque heritage, performer, choreographer, and instructor living in Toronto. My approach to the creative process is working with different modalities within the arts, blending dance, physical theatre, vocals, percussion, and text with cultural and traditional themes in a contemporary context.
My work has been influenced by international artists such as Jerzy Grotowski, Eugenio Barba, Natsu Nakajima, Tascabile di Bergamo, Kei Takei, Pol Pelletier, among others, who I have had the privilege to work with at different points in my career. I am the artistic director of Tolmec Dance Theatre, an independent Toronto-based company working with culturally- specific themes, and co-artistic director of Vanguardia Dance Projects, a collective promoting Latin American and Indigenous dance artists.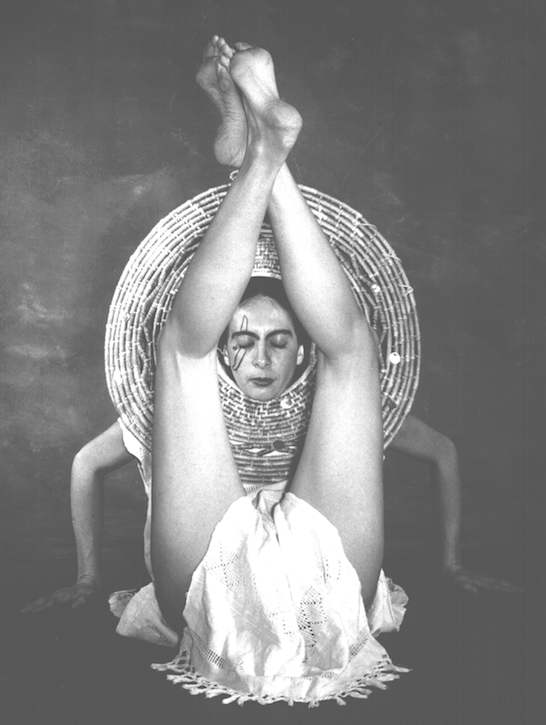 I have a Master's Degree in Dance Ethnology from York University and I graduated from the Expressive Arts Therapy Program at CREATE Institute. I am currently working as an EXA Therapist at Hospice Toronto working with people with life threatening illnesses and their caregivers through the arts, as well as teaching dance theatre/physical theatre at different high schools and cultural organizations in Toronto. My work has been presented at different venues in Toronto, throughout Ontario, Montreal, Hungary, California, Rochester, NY, NYC, Colombia and throughout Mexico.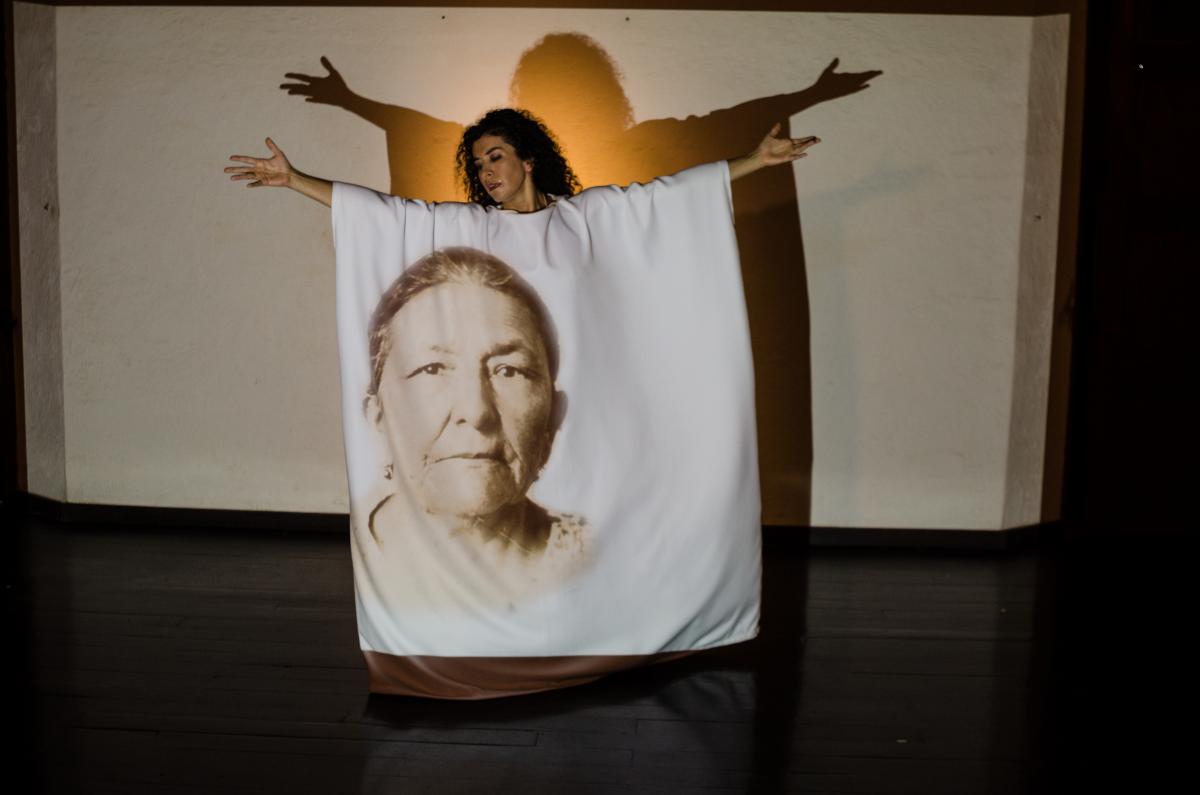 Olga: I am a choreographer, dancer and teacher that has collaborated with dance, theatre, music and multidisciplinary companies in Canada, United States and Colombia. I was born in Bogota, Colombia where I studied Performing Arts, and I also hold a MFA from Toronto's York University 2010. As a dancer and actress I have performed with numerous companies, among those, Marc De Garmoand Dancers (NY-USA), L'Explose(Colombia), The MT Space (Kitchener, Canada); and Choreographer for companies such as Alameda and AlunaTheatre (Canada), Wind in the Leaves Collective (Canada), among others. I have had the opportunity to participate in many national and international festivals and events.
As a dance teacher I have worked in Toronto, Hamilton, Kitchener, Montreal, San Francisco, New Jersey and various cities in Colombia. Currently, I work in exchange projects between Canada and Colombia.
Now that we know more about you individually, can you tell us about Vanguardia Dance Projects and your partnership?
Originally, we created Vanguardia Dance Projects as a platform for our individual work, not having enough opportunities in the dance milieu. Soon after, we realized that Vanguardia Dance Projects became a focal point for artistic exchange and collaboration, especially within a community that has been isolated. 
Our main purpose is to present contemporary dance works in Canada and internationally, through a bi-annual festival, workshops and exchanges with national and international dance organizations and artists. We aim to support innovative dance pieces that include other art disciplines as an aid element, pushing the boundaries of what we call "contemporary". In our work as producers and also as creators there is always a constant search to express ourselves through different languages, with dance as the core of that expression, and to generate a dialogue/communication.
We are lucky to share similar views, ideas and journeys through our creative processes. We both are very passionate about what we do and we learn from each other. We really enjoy our partnership and friendship.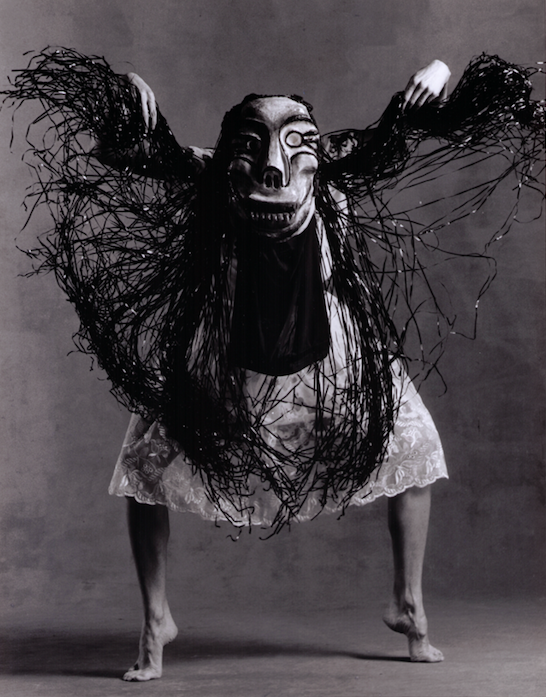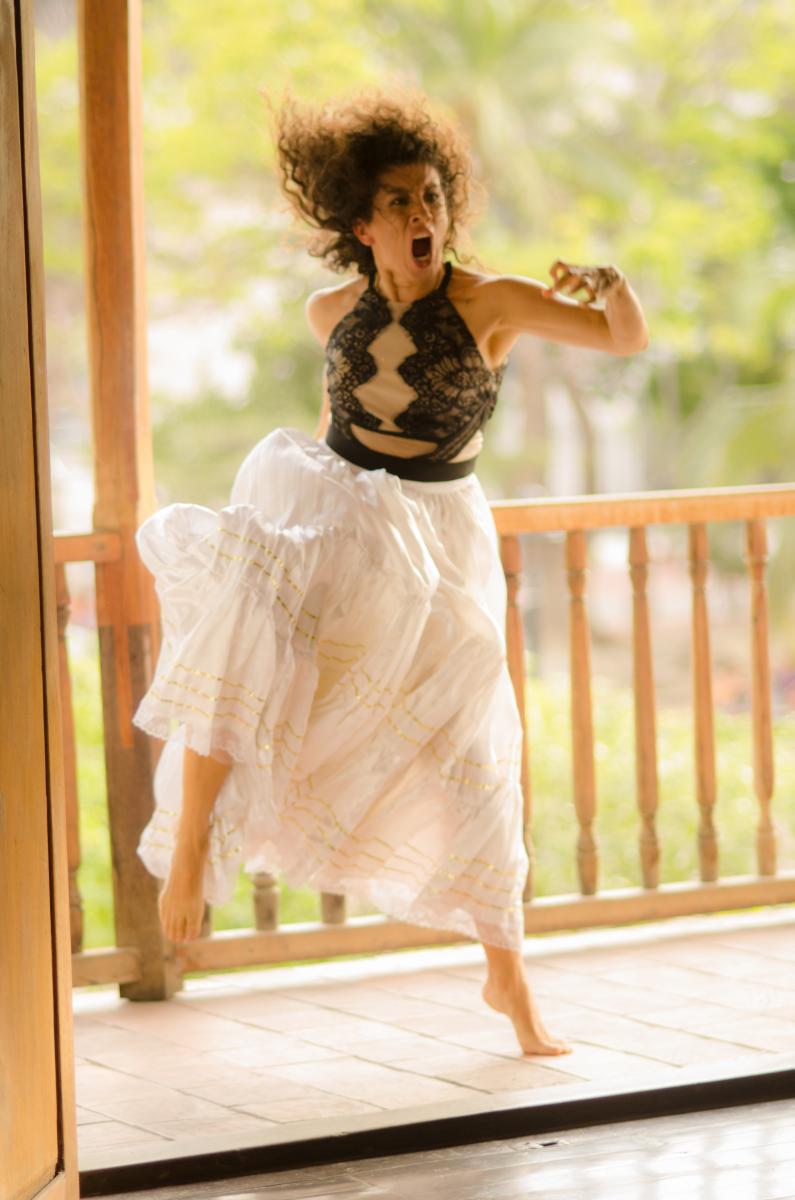 The piece that was selected for NIFF is called Mujeres Hibridas (Hybrid Women) – can you tell us a bit about this project and its inception?
 "Mujeres Hibridas" (Hybrid Women) is a dance theatre show that deals with issues of identity.  We are actually working on a collaboration piece called Mujeres Hibridas, but thinking that that's what we are, we decided to give our show that name. The idea for NIFF was to present two different pieces, of 2 different cultures with a common denominator: two women of mixed race with Indigenous ancestry explore individually their own identity and the way they experience it through dance, text, music and video projections. 
Those pieces are:
"Ewi, Old Man!" created and performed by Norma Papalotl Araiza
This is a piece honouring and inspired by the Pahko'ola dancer (Pahko'la or Pascola, that means The Old Man of the Fiesta/Ceremony) of the Yoeme (Yaqui) traditions who is first of all the "historian" of the Yoemem, and a sacred clown. Traditionally performed by men, this solo emphasizes the inclusion of women in the Yaqui traditions and the interpretation of them by a contemporary woman of mixed race 
"Mestiza" (excerpt) created and performed by Olga Barrios
The work "Mestiza" (mixed-raced woman in Spanish) began from my personal research in Colombia (South America), where the traces of Indigenous people have been erased, as in many places in the globe. Thus, it expands in a wider dialogue based on the woman of many colours that I am, and with the many other voices in other places that look for connection with those ideas of erased traces in history.
This solo departs from a research creation in Santa Marta-Colombia, evoking statements of my identity as artist, where I open questions from my intimate pulsations of my origin as a mixed-race woman in a contemporary society.
I am looking for an encounter with Indigenous and mixed-raced people, especially women, in different latitudes, where there are echoes of those realities. In Canada, these echoes are strong, and the traces have been threatened, as has happened in the south.
Obviously we are all dealing with an incredibly difficult time right now, and artists are especially hard-hit. How are you approaching the future right now? Do you think the crisis will inform your work going forward?
At this point, we are trying to keep ourselves afloat. We are training individually, teaching some classes online, writing grants, and staying sane! We are trying to understand and adapt to other possibilities and approaches to share our work.
As humans, we have a basic need of expressing ourselves as social beings. Art is part of that human expression; thus, these turbulent times make art more alive than ever. We see that people are connected to diverse art expressions to maintain hope and also as a way to cope with what is happening. We are doing the same!
We definitely think that this crisis will inform our approach to our work individually and as a collective. Everything we experience, places, people, constantly influences and transforms our creative process. Now, this global experience will leave a mark in our ways to build and create our dance pieces, and the way we see the world.
Thank you to Norma and Olga for sharing with us!
Photo credit (in order from top to bottom):
1: Olga and Norma together in Monsters, photo by Al Doerksen
2: Norma performing her piece Meec, photo by Cylla Von Tiedemann
3: Olga performing her piece Mestiza, photo by John Jaramillo
4: Norma performing her piece Chamana, photo by Cylla Von Tiedemann
5: Olga performing her piece Mestiza, photo by John Jaramillo