Ontario Presents is currently partnering with CanDance and La danse sur les routes du Québec for the second year to offer the Ontario-Québec Coaching for Dance Artists program. The project offers assistance to artists from Ontario and Quebec who identify with Indigenous or racialized communities. Inspired by the success of Jouer dehors, the project's aim is to develop dance production skills. Artists are guided by Barbara Kaneratonni Diabo and Lee Bolton.
Meet the 2019 cohort: 
Bettina Szabo
 You can also find a video featuring all five dancers here.
Artist Bios
Kim-Sanh Châu is a Vietnamese-French contemporary dance artist, living in Montreal. Her practice comprises choreographic installation and video making – interested by the emergence of imaginary landscapes through the body – distilled from far away dreams, imaginary memories and psychotropic reminiscences. Her creations have been presented locally at l'Arsenal, Tangente, MAI, Accès Asie; as well as internationally at SIDance (Korea) and Krossing-Over (Vietnam), among others. Châu is Artistic and General Co-director at Studio 303, an associated artist at Equivoc' and a graduate from UQAM (MA in Dance) and ASB Denmark (MA Finance).
 
Photo credits: Kim-Sanh Châu, self-portrait & cp: Kim-Sanh Châu, still from video.
Artistic Director of Jasad Dance Projects, Meryem Alaoui is a dancer-choreographer from Morocco, living in Toronto. Her work is often an invitation towards a softer and sensorial experience of dance. A graduate of the School of TDT, she has danced for multiple choreographers, including Amanda Acorn. Her choreographic works have been shown in Ontario and Quebec. In 2019, she created a solo for Sonia Rodriguez, principal dancer at the NBoC. Meryem has received residency support nationally and internationally, and funding from the CCA, the OAC and the TAC. She also enjoys being involved in arts-education and community arts projects.
Photo credits: Meryem Alaoui headshot & Dancers perform in Meryem Alaoui's piece Solo (not solo) Water Study. Photo by Omer Yukseker
Ariana Pirela Sánchez holds a BA in Mass Media with a major in audiovisual arts from the Andres Bello Catholic University of Caracas. Ariana was professionally trained in dance at L'école de danse de Québec, and now works in Montréal as a performer, choreographer, researcher and video maker. Her creations are strongly influenced by her education in communication and audiovisual arts and go beyond aesthetics. Her works "Para la guerra nada" (2016), "I'm not her" (2017), "Manos de Mujer (2018) and Résonance (2020) have been presented on the Montreal scene as well as in Toronto, Sherbrooke and in Mexico. She has also appeared as a guest speaker at the International Cultural Heritage Conference held at San Gerónimo University in La Habana, Cuba and continues to develop her practice through video presentations featured at Proyecto'ACE in Argentina and at the Venice International Art Fair. 
See Ariana's work here.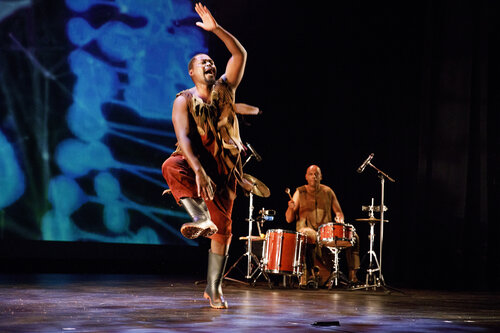 Mafa Makhubalo is a movement poet trained in folk forms from the Regions of African tradition, African contemporary, and Western-Contemporary. "I have been influenced by my understanding of dance as an accumulation of memory and the history of my culture." He has been actively involved in community engagement camps and arts education programs. Between 2019-2020, Mafa completed a mentorship placement with Younge People Theatre as part of the Arts Management program at Centennial College. During the 2020-2021 period, Mafa has been a mentor for the Vibes Arts Cohort 2, a resident choreographer with Ballet Jorgen Canada and Theatre Passe Muraille 11:11 production and TDT Pilot Episode 2021. Mafa was a participant of the Ontario-Quebec cohort program 2019-2021 presented by (La DSR) La danse sur les routes du Québec and Ontario Presents. He has served on the juries for the Ontario Arts Council, Toronto Arts Council, Toronto Arts Foundation, and TAC Open Door Grant.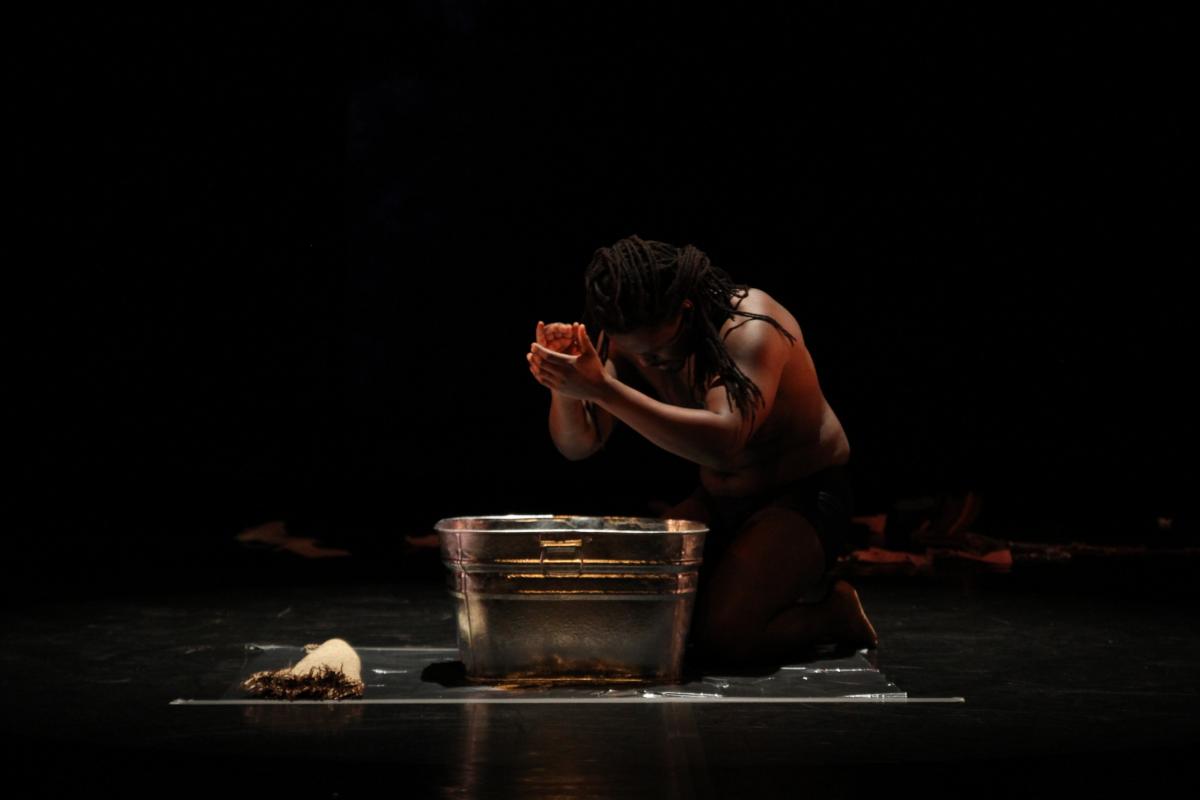 Photo credits: Bruce Zinger & Christophers Cushman