With support from the Department of Canadian Heritage, Ontario Presents organized a delegation of five volunteer young-audience presenters from Northern Ontario to attend Calgary International Children's Festival, May 22 – 25, 2014.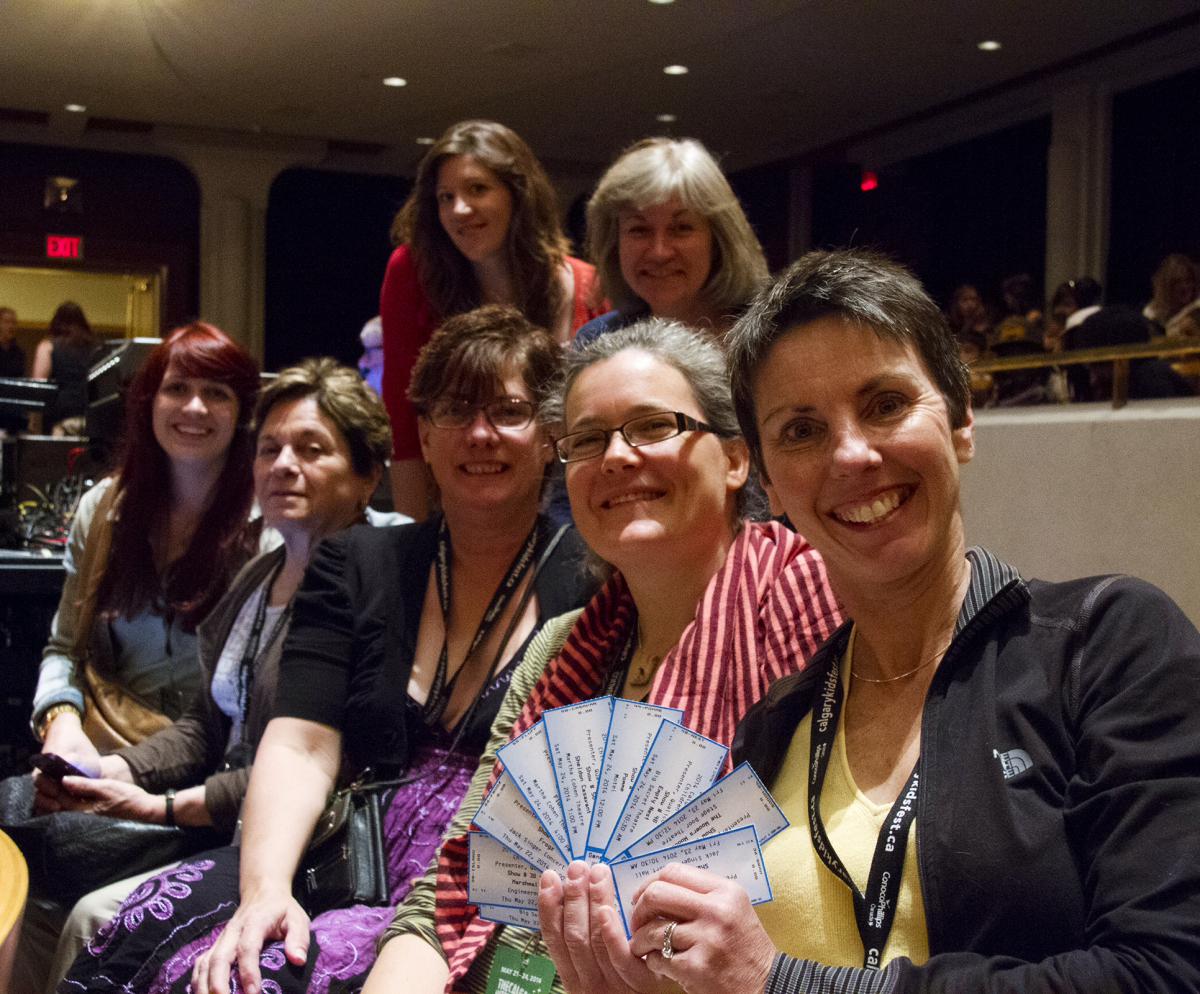 The festival took place at the Epcor Centre for the Performing Arts, a world-class arts venue with various size spaces within its walls.
Everyday participants had a chance to see different performances, discuss the works and share their curatorial visions with each other. Presenters also had an opportunity to meet with Brian Dorsecht, the Festival's Director, to ask him about the programming selection process and learn about festival's community engagement activities. Participants left feeling refreshed and inspired.
A big "Thank You" to Brian, his staff and all of the volunteers that helped to make the Calgary Children's Festival possible!
2014 Children's Festival Delegation:
Sunday Smiles Family Entertainment Series
Kids and Company Family Entertainment Series
Atikokan Children's Entertainment Series
Razzamataz Kid Shows!
Kirkland Lake Family Entertainment Series