"I'm really proud of the collaborative spirit in the air"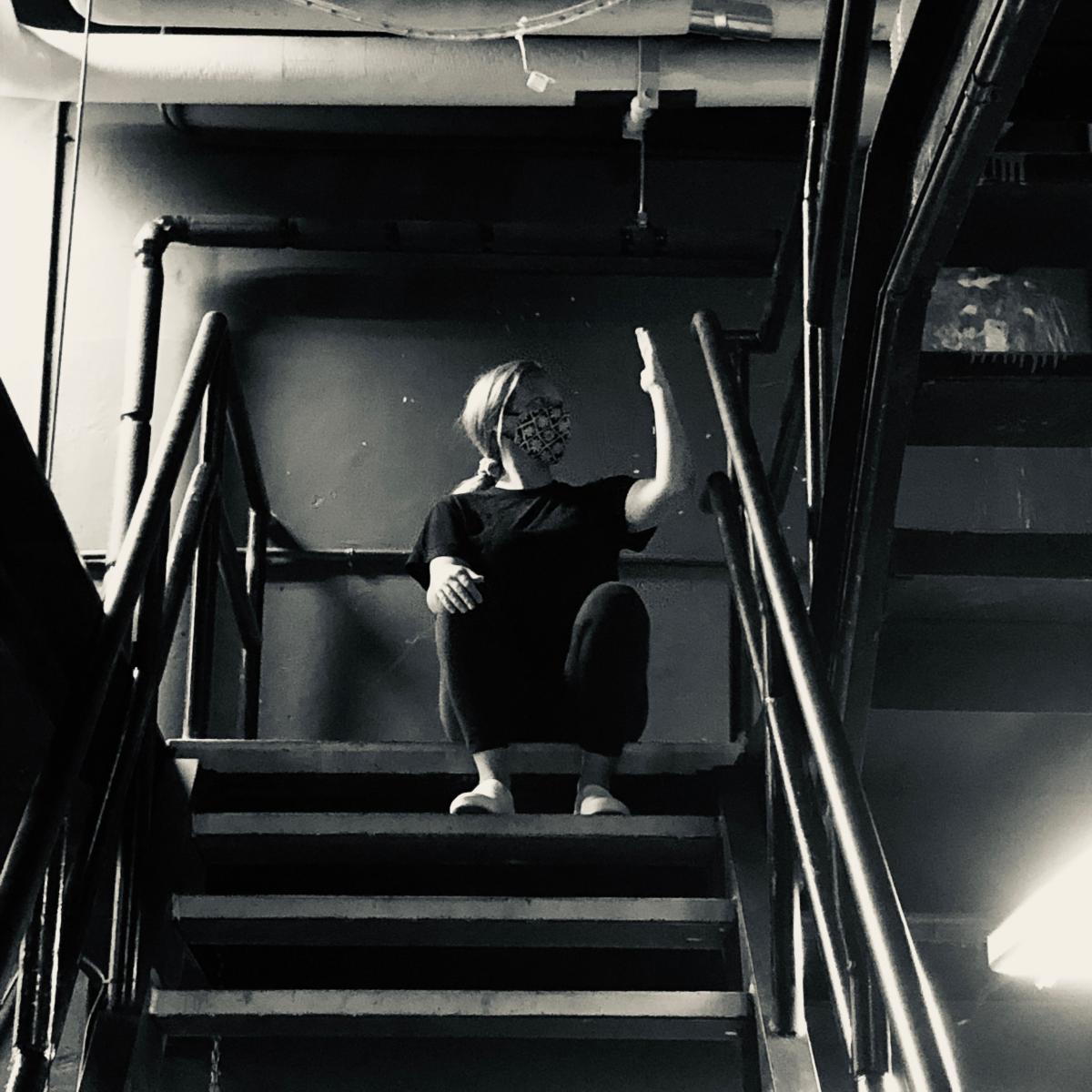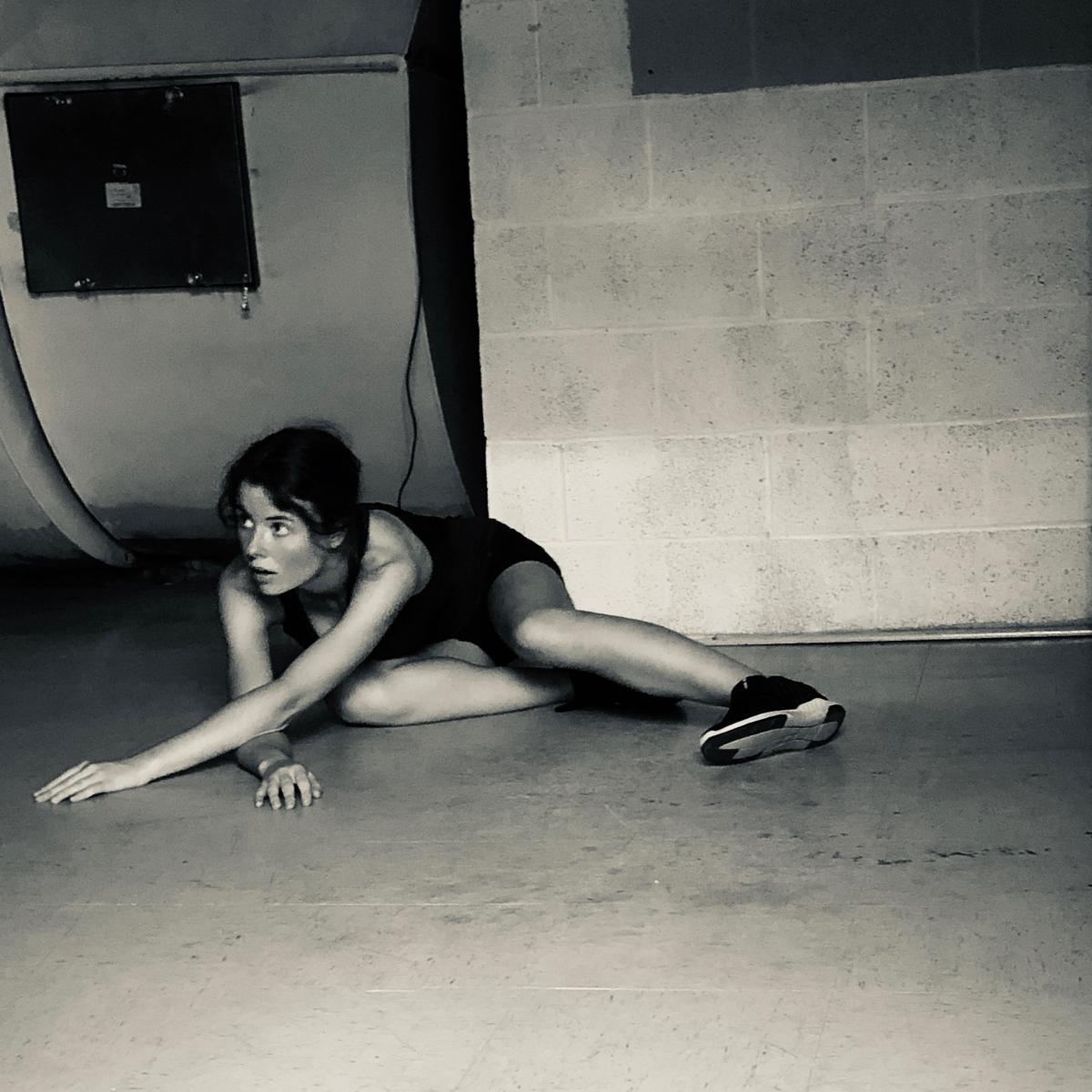 Photos from the creation of 'Foolish Deeds' directed by Lisa Anne Ross, and fight choreography by Jean-Michel Cliche, with the coop / solo chicken productions. Courtesy of Lesandra Dodson.
The Fredericton Playhouse's Lesandra Dodson tells us about their new residency program: InterMISSION.
How have you been - really? How is the Fredericton community holding up?
We've been adapting - trying to stay relevant, and acclimatize. Riding those ups, and downs like everyone. The community in general has been incredible. Everyone seems to be on the same page; coming together, in a spiritual sense. Many are exploring the natural spaces, and getting outdoors. There is a great sense of unification.
Tell me about the InterMISSION program. How does it work? 
Because of the unique situation we find ourselves in due to the pandemic, we are pausing our regular Fall Programming to offer a series of residencies to local performing artists of any discipline. Artists apply with a project or idea they are interested in pursuing, and we cover the artist and mentor fees, technical/support, and video productions costs. We secured grant funding from the Province of NB and the City of Fredericton, and now we are in the midst of a private fundraising campaign to get to our budget goal for the program.
How did the Playhouse come up with the design of the program?
Our options are limited with regards to our regular programming, and presentation offerings to live audiences. We thought it would be an excellent chance for the theatre to adapt and focus on supporting our creative community in a different way. Artists don't need an audience for creation-development type work, so the idea of a series of residencies seemed like a perfect avenue to pursue. We also wanted to offer a deeper artistic development component to the mix by providing funding for a mentor, outside eye, dramaturge, or other leading-edge innovator to assist and augment their artistic growth. This is something extra that would make the residencies more conducive to pushing the envelope creatively while feeling supported and guided by a mentor. As well, each residency coincides with a digital element to be utilized by the artist as they deem appropriate to their project. It could be a promotional video, documentation, or shared as a video performance on-line. This would allow for on-line audience engagement or be used for promotional aspects to bolster artists professional profile. The program seemed to come together fairly organically. 
What kind of response have you had from your local artistic community so far?
The response so far has been amazing. I have been receiving many inquiries about many different projects and ideas. They run the gamut from developing a new Musical Theatre piece, to an emerging solo musician wanting to work with our sound and production team on how to properly set up on-stage for ultimate sound quality, to a choreographer looking to complete a creative process with their dancers and a composer. I'm so delighted to hear about all the ideas bubbling up – a needed dose of positivity within our industry. Instead of cancellations, and postponements we are programming, nurturing, collaborating, and making things happen. It's rewarding.
Is there a specific project or aspect of the program that you're particularly excited about? 
We are able to host 11 residencies involving 71 artists, from a range of artistic disciplines including media arts, music (pop, classical, experimental, rock, improvisational), dance, photography, film, theatre and musical theatre. To tell you the truth I'm excited about the whole program, and the quality of the project proposals we received.  I'm really proud of the collaborative spirit in the air. This is a silver lining moment.
Bright Thoughts is a project of the Alliance of Canadian Dance Networks, seeking to share the moments of creativity, inspiration, and mutual support that we are seeing from presenters and arts organizations across the country. This interview was originally shared in the ACDN newsletter on September 16.